First All-Civilian Space Flight
Have you ever wondered what it would be like to go into space? Well, you may be able to find out sooner than you think. Commercial space travel isn't far from becoming a reality. Commercial space travel is travelling into space for leisurely reasons. Many companies are making plans for commercial space ventures; however it will cost millions to get on one. This means that commercial space travel may not be widely available to most people for a while.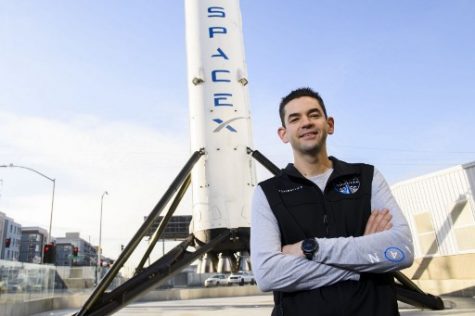 Some lucky people still have a chance to get into space soon thanks to SpaceX and Jared Isaacman. Jared Isaacman is a billionaire and pilot who recently bought an entire SpaceX flight. Isaacman made most of his money through his payment processing, Shift4 Payments, business that he founded at just 16 years old. He also founded Draken International, a company that trains Airforce pilots. Issacman's spaceflight is called Inspiration4 and its main goal is to raise money for St. Jude Children's Research Hospital. The Inspiration4 flight will last 2-4 days and take him and 3 other people to circle the globe. This will be the first all civilian space flight; meaning that it will not contain a professionally trained astronaut from a government space agency. 
Only two of the four seats on Inspiration4 have been filled so far. Isaacman will be the commander of the spacecraft and lead the group. The recently revealed medical officer for the voyage will be Hayley Arceneaux. Hayley is a 29 year old bone cancer survivor and former patient at St. Jude Hospital. She now works at St. Jude as physicians assistant. One of the other seats will be occupied by anyone who wins a raffle; this means that anyone can win it. In order to be eligible for the raffle you must donate a minimum of 10 dollars to St. Jude. For those who don't know, St. Jude is a children's hospital that provides free care for children with illnesses so that the families don't have to worry financially. The more people donate to St. Jude, the more tickets they receive in the raffle. Isaacman set a goal of raising 200 million dollars for St. Jude and he donated 100 million in order to complete half of the goal. The other half of the goal is meant to be raised by the raffle tickets. So far around 10 million dollars have been raised for the hospital through the tickets. 
The final seat will be given to a business owner who uses Isaacman's payment processing service, Shift4 Payments. In order to enter they need to make a video explaining their business and entrepreneur journey on Twitter and put #inspiration4contest. The most popular videos submitted by business owners will be judged and the winner will be awarded with the final seat. 
The Inspiration4 space flight will be historic and is for a good cause. Inspiration4 fits its name and will show that anything is possible. If you are interested in learning more about Inspiration4 or donating to St. Jude then go here.
About the Writer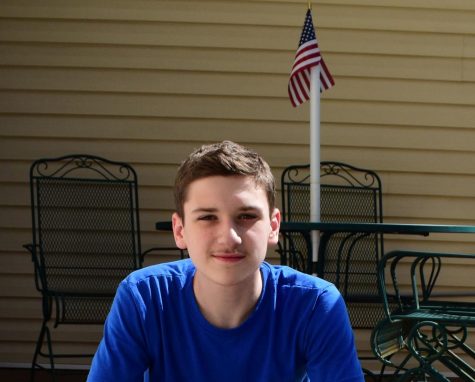 Tyler Faber, Staff Writer
Tyler Faber is a freshman in Lindenhurst High School and it is his first year writing for the Charles Street Times. He is enthusiastic about writing and...