Death Note: The Best One Season Anime on Netflix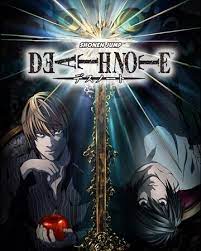 Netflix is perhaps the most popular streaming service throughout the world. From all of its original series, to the cult classic films, there is something for everyone on the streaming platform. But one popular genre of television shows is anime. Anime is hand drawn and computer animated cartoons, which is most popular in Japan. This isn't a genre for most people though. Anime is usually originally made in Japanese, then an English dub is made later on after the season or series is released. Most anime on Netflix have an English dub, and some don't which could be a massive turn-off. Attack on Titan didn't have an English version during its time on Netflix . Another thing that can turn people away is how long some shows are. Shows like Naruto (which the entire series isn't on Netflix) has over 700 episodes, which can also turn some people away. So you want an easy anime to follow that doesn't have 100+ episodes and only has one season. Well here is the perfect show for you. 
Death Note began airing in Japan in 2006. The show follows a high school boy by the name of Light Yagami. Light is at the top of his class, and the smartest student in Japan. Some saw in the beginning that he was too smart for his own good. One day, a notebook happens to fall from the sky. Light eventually picks up this notebook. But this isn't any normal notebook. This is the Death Note. And along with it comes a shinigami, who are the owners of the Death Note that come from the shinigami realm. Shinigami are Gods of Death. With this Death Note comes the apple loving Ryuk, who is a fan favorite character. You later go on to find out that the Death Note is a book with the basic rule that if you write somebody's name in the book, they will die. Dark, yes. But an interesting concept. Light later starts to wipe out any criminal with the notebook. This begins his climb to become, "The God of the new world". 
Though this show seems very simple, it is actually very complex. Nobody knows who is doing the killing or how they are doing it. The killer is given the name "Kira" who is actually Light, but nobody knows it. The police eventually call someone by the name of "L" who is regarded as the best detective in the world. L vs Light is a brain battle that is contested throughout the entire show. They always seem to have an answer for each move, which makes it very entertaining to watch and follow along with. The show takes many twists and turns that we won't give away here. But Death Note is sure to keep you on your toes and guessing what will happen next for the entirety of the series. 
As mentioned previously, the target audience here is for people that don't like to watch long anime series. This makes Death Note perfect for those people. The entire series is just 37 episodes long. You could realistically start and finish the series in about two weeks at most. From the unique characters, to the captivating manhunt of an unknown killer, Death Note really is the perfect show for anyone. If you love crime television series, you will love it. If you love shows that make you think and keep guessing, this is the perfect show for you. And if you want something short to watch in a few short weeks, Death Note should be next on your watch list. 
About the Writer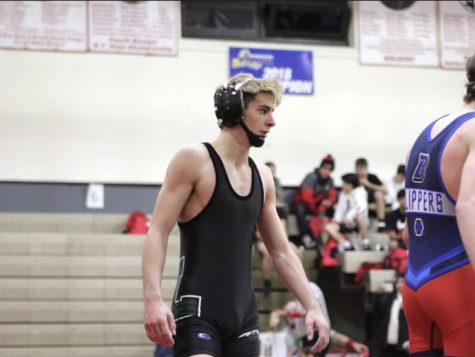 Anthony Colavito, Editor in Chief
Anthony Colavito is a senior at Lindenhurst High School. This is his third year writing for the Charles Street Times. Colavito wrestles for  the Lindenhurst...