Mental Health in Professional Sports
The stories of Drew Robinson and Khalil Greene remind us that athletes struggle too.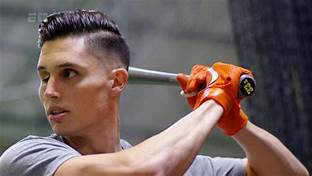 On April 16th of 2020, Major League Outfielder Drew Robinson sat at his kitchen table, eating a cinnamon raisin bagel, drinking a green smoothie, and writing a note to his family and friends detailing why he had decided to end his life. He had spent the day cleaning his house, wanting to leave it even cleaner than it was when he moved in. In the evening, he had grabbed his handgun and entered his truck, planning to drive to a local park where he had planned on committing suicide. But, in the moment, it didn't feel right, he went to a different location before deciding he didn't want to die in his truck. He drove home, had a couple of glasses of whisky, and his thoughts ran wild. He didn't want people to think he had an alcohol problem, he pondered upon who would find him and who it would affect and how it would look. ESPN's Jeff Passan wrote, "He was alone, alone until the end. At about 8 PM, in one uninterrupted motion, he leaned to the side, reached out to the coffee table, lifted the gun, pressed it against his right temple and then pulled the trigger." 
That should've been the end for Drew Robinson, but it wasn't. During the next 20 hours, Robinson laid there, eventually making his way to the shower, hitting his head on the handle. After drying off he collapsed onto his bed, with the taste of blood in his mouth he returned to the bathroom, not wanting to throw up on the carpet. He had hit his head on the porcelain as he bent over the toilet. He managed to pick himself up and tried to brush his teeth, which even he thought was ridiculous. With two holes in his head, from the entry and exit of the bullet, he survived. He found clarity and began his path to finding peace. Robinson says he survived because "I was supposed to tell a story. I was supposed to go through that, I'm supposed to help people get through battles that don't seem winnable. It was completely supposed to happen. There's no other answer. It doesn't make any sense. It was supposed to happen." Robinson profoundly stated that he's free now, stating "I shot myself, but I killed my ego." 
In his note to his family, Robinson wrote "I hope eventually that you guys will realize that no one could've seen this coming to prevent it because of how hard I try to hide it… and that it's no one else's fault." He directly addressed his parents, siblings, and his longtime girlfriend. The five people who knew him best couldn't see his suffering, they had believed this perfect image Drew had created for himself. The kid who showed up to minor league ball not even owning a glove was now a Major League Baseball player, with a contagious laugh, big smile, a grand sense of humor and charming looks.  
Robinson's story reminded some fans of Khalil Greene. Greene was one of the best college baseball players ever, having a historic career with the Clemson Tigers. After a meteoric rise through the minors, Greene made his debut with the San Diego Padres. Khalil Greene was an incredibly talented and driven baseball player, who had one of the brightest futures in baseball.   Mark J. Rebilas wrote, "Khalil Greene seemingly had all the tools to be the face of the franchise for San Diego. He was going to be the king and savior that the team was so desperately searching for ever since the retirement of the greatest player in franchise history, Tony Gwynn". The one thing front offices didn't account for, however, was his mental health. Greene is an extremely introverted individual, and as a player wasn't one to take many interviews or show a lot of emotion. However, behind the scenes, his teammates saw some of his demons. Former teammate of Greene and all star Adam Wainwright was quoted as saying "On the field he would scrape his hands real hard on the clay and scratch himself. He would scratch his arms real bad with his fingernails. You could tell he was just battling so hard. He was really grinding mentally with the expectation to go out and get a hit every time. That can weigh on you." Greene, a perfectionist, struggled mightily when things didn't go his way, his demons wouldn't let him be anything but perfect. While never getting into detail, Greene did admit to the media he had struggles with what he described as "self abuse", saying he had the same problems as a child, and they only escalated in his years in the Major Leagues. The late great sports columnist Joe Strauss had written, "Teammates noticed Greene punishing himself during the season's first road trip. When one Cardinal player approached Greene in the Wrigley Field dugout to ask what he was doing, Greene responded of his frustration, 'It's the only way I can get it out'. After one weekend Greene left PNC Park in Pittsburgh with one hand bleeding. He had not sought treatment from the team's training staff. One person in uniform described Greene's struggle as "scary".
Greene's anxiety had gotten so bad that his team at the time, the Saint Louis Cardinals, had placed him on the disabled list multiple times due to social anxiety disorder. Greene walked away from professional baseball in 2010, and largely has been unreachable ever since. He had discussed with teammates over the years his desire to become invisible and anonymous, to be out of the spotlight. He told Wainwright, "when I get done with baseball, you will probably never see me or hear of me again." 
These two stories are incredibly tragic, but they aren't anomalies. Zach Greinke, Dontrelle Willis, Demar Derozan, Kevin Love, Michael Phelps, Andrew Luck, Aly Raisman, Ronda Rousey, Naomi Osaka, Liz Cambage, and countless other athletes have spoken about their battles with mental health. With the help of Derozan and Love, the NBA has required teams to have at least one licensed mental health specialist. And, while that is progress, their activism is far from over. It is important that people with platforms and your average Joe alike help eliminate the stigmas surrounding mental health. These stories shouldn't be an invitation to attack these players, to call them weak for struggling despite living their dreams, it should be eye opening that even when you appear to have it all, mental health can still be and is a very real battle.
If you or someone you know is struggling with mental health, it is important not to minimize or neglect the problems. It's okay to not be okay. If you are able to, try to reach out to someone, try to get help. You can call the National Alliance on Mental Illness hotline at 1-800-950-6264 every Monday through Friday between 10 am and 6 pm, or the National Suicide Prevention Lifeline at 1-800-273-8255 at any time. If neither of those fit your needs, there are more resources below.
The Trevor Project: 866-488-7386 (24/7)
National Eating Disorder Association: 1-800-931-2237 (M-Th 9AM-9PM, Fri 9Am-5PM)
Crisis Text Line: Text SUPPORT to 741-741 (24/7)
Rape, Abuse and Incest National Network: 1-800-656-4673 (24/7)
Dating Abuse and Domestic Violence: 1-866-331-9474 (24/7)