Follow up: Lindy Students Weigh in on the 2020-21 School Year
How Does a Seventh Grader vs. a Ninth Grader Feel About Being in School 100%?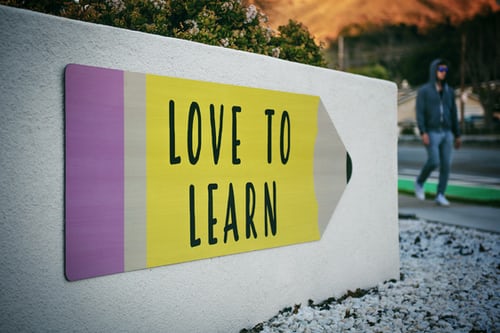 Lindenhurst High School and Middle School students had a change in their regular school regime, due to COVID-19 impacting our world. As we finally approach the end of the school year, students are able to attend school full-time, like they would a normal school year. I have decided to do a follow-up article on Ronan and John to see how their school year has been at 100%. 
John Sinkus, a seventh grader at Lindenhurst Middle School, and Ronan Pollard, a ninth grader at Lindenhurst High School, attend school five days a week. 
How do you feel about getting rid of virtual classes, and attending school full-time?
| | |
| --- | --- |
| John (Middle School) | Ronan (High School) |
| "I favor it, I like the idea, but in a limited way. I believe it should be kept that we have virtual classes, but only for the kids who really need to stay home. If there is a family or medical problem, they should be able to access classes virtually, but otherwise, there is no excuse for you to not be in school."  | "I feel that getting rid of the online classes was really beneficial to me, as I learned a lot more when in the building." |
How does it feel to be in person with these changes to how we attend school?
| | |
| --- | --- |
| John (Middle School) | Ronan (High School) |
| "It's good, I like it. It feels good to finally be in person again. It feels like before COVID; it's what I want. But, it still feels like there is some sort of restriction, because there is, with all of the kids still at home. I was skeptical and scared at first, but I have come to like it and the cases are not rising." | "Although the changes, such as the shields, were annoying at first, almost all the restrictions did not bother me."  |
   How do you feel about your music course(s)?
| | |
| --- | --- |
| John (Middle School) | Ronan (High School) |
| "I like it a lot. I enjoy doing it every morning. It is fun to see my friends and perform with them. I love playing the saxophone." | "I enjoy my music course, as it is one of the things I look forward to most during the day." |
What is your lunch situation like?
| | |
| --- | --- |
| John (Middle School)  | Ronan (High School)  |
| "The lunch situation is confusing because most of the teachers do not care where you sit, and a bunch of kids sit next to each other. Some kids distance, others do not."  | "My lunch situation is as simple as just eating and talking with my friend as the period goes on."  |
How is it taking the bus?
| | |
| --- | --- |
| John (Middle School)  | Ronan (High School) |
| "Taking the bus is fine. It is exactly like riding the bus before COVID. There's kids sitting next to each other talking. The windows are open, so it's a little cooler because there is no air conditioner; it is really nice."  | "The bus is mostly okay, but sometimes it can be a little loud." |
Did you do any extracurricular school activities, if so, how did they go? 
| | |
| --- | --- |
| John (Middle School)  | Ronan (High School) |
| " I do the school store. Days go smoothly. We get a couple customers every here and then. It is different from last year because we have to close at a really early time, but it is pretty much the exact same as pre-COVID times." | "Yes, I ran all track and cross-country seasons, and I feel that I got a lot out of the program this year. I believe the way the seniors and Mr. Carlson handled the situation with COVID was amazing and effective.  |
What do you think about moving to a 100% capacity after being in 25% and 50%?
| | |
| --- | --- |
| John (Middle School)  | Ronan (High School) |
| "It felt weird at first because of going from twenty-five to fifty. It was a small change because there were not many people, but I got used to it. It was definitely crazy at first to see all of the people in the classrooms. I got to see some of my friends and the classes were much more filled, and I liked it."  | "I felt that moving to 100% was a smart choice, and I enjoy school a lot more now that we have a full capacity." |
The experience for middle school students and high school can vary and they can have many different opinions based on their school experience. I think that the experiences might vary because they are in different schools and they are in school with different age ranges. The middle school has younger students, so their opinions would be different than an older high school student.  But in the end, school has been different since the pandemic occurred and has changed our plans for attending school. These students have attended school throughout the whole year and have persisted and maintained good grades, despite the changes in the year. Make sure to check out my article from the beginning of the year to see how the times have changed!