A New Star is Born: Rihanna's Pregnancy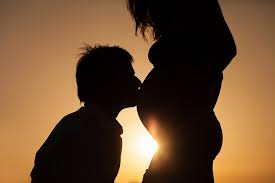 Rihanna is going to be a mom! Rihanna and her boyfriend A$AP Rocky just recently announced her pregnancy, and this great news has been a top story over the last couple of hours. Rihanna and A$AP have kept many details of the pregnancy private, which is understandable, so there is no evidence of the baby's gender. All we can infer is that her due date will be in a couple of months, as seen from her pregnancy photos recently released onto the internet. It also came to light that there are rumors for potential twins during this pregnancy. Rihanna and A$AP have some of the biggest fanbases in the world, so there is no doubt that this baby will be adored by the world.
For those living under a rock, it's probably appropriate to give a little background of musician and artist Rihanna. She is 33 years old, and has made the most of her time in the limelight. Rihanna's fame started with her music becoming standard 2000's pop; some even call her the greatest of all time. Being featured in The 'Billboard' Greatest Of  All Time Hot 100 Artist Chart Top 10 is just one of her many accomplishments. Along with being an amazing musical artist, Rihanna also has her own makeup line collection. Fenty Beauty received and receives supportive and positive reviews across the board.
The father to be is A$AP Rocky, a 33 year old American rapper and music producer. He also had his time in the limelight with many popular songs from about 2010 on. He has developed a large fanbase, and they have probably grown since the suspicions of his relationship with Rihanna have surfaced from around 2020 after being friends previously for a decade.