Lindenhurst Pop Concert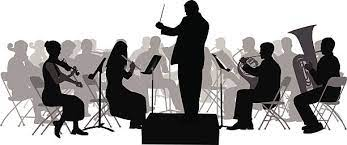 On February 9th, 2023, the Lindenhurst High School Orchestra came together to perform various popular songs. Many of these songs were either from Disney, or were well-known hits.
Mrs. Lombardo, the head orchestra teacher, teaches two music classes. One of these classes is String Orchestra. This class is open for the grade levels of 9th grade and above. It is for students who have a desire to start learning these particular instruments. The second class Mrs. Lombardo teaches is Symphony Orchestra, open for 10th to 12th graders. These students typically aim to play music in the school's Orchestra group, or for a long time in their future.
A club called the "Chamber Orchestra" was also involved. This club has many Symphony Orchestra members involved. The first song played was "I'm A Believer," arranged by John Wasson. The next song was "The Rolling Stones on Tour," arranged by Patrick Roszell. The final song was "Piano Man," arranged by José Quintana.
The songs that were played at the Pop concert are as follows. One famous Pop song played was "As It Was", by Harry Styles. Another piece played was "The Magic of Harry Potter." This piece contains music from each Harry Potter film arranged together. This arrangement was done by Michael Story. Songs written originally by Lin Manuel Miranda, and arranged by Robert Longfield, from the film Encanto were even played. These songs are entitled "Surface Pressure" and "We Don't Talk About Bruno."
Student Aaron Ross played percussion, and student Vincent Zhang played electric bass. In the performance, students also had been given solo sections. During "Piano Man," Said Samuelson played the piano, Sonia Haider played the harmonica, and Michele Tretola conducted the magnificent song.
The section leaders throughout the fascinating performance included Michele Tretola for violin 1, Sara Popvici for violin 2, Diana Ferrara for viola, Dana Del Rosario for cello, and Massimo Melograne for bass. Each section leader proved the determination and practice it takes to get where they are.
Overall, musicians from Lindenhurst High School did a great job at this event.