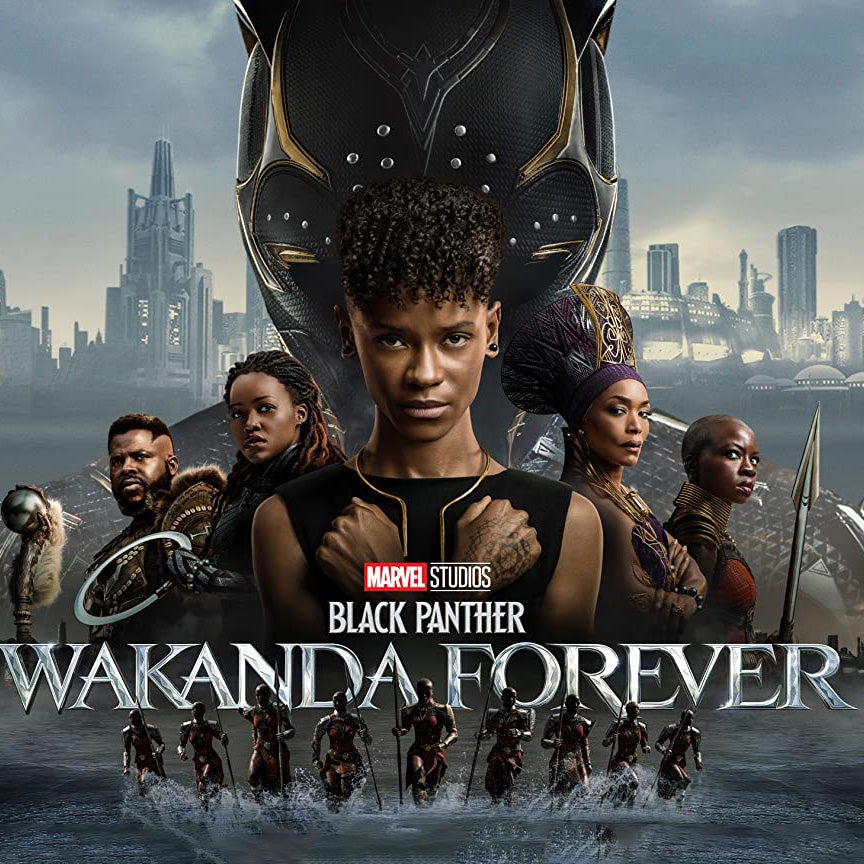 Wakanda Forever
The year 2022 had a bunch of great movies like Avatar: The Way of Water, Don't Worry Darling, Thor: Love and Thunder, and many more. My favorite movie this year is Black Panther: Wakanda Forever. I hadn't previously watched the first Black Panther film, but I still understood the entire plot. From the way they carried out Black Panther's death to how they introduced the antagonist, everything was amazing.
There were so many scenes that gave me goosebumps and each one of them made the movie more and more interesting. This movie shows how deeply Black Panther's death affected his family- especially his sister Shuri. Throughout the whole movie, we see how she grows and ultimately saves her entire community.
At some point in the movie Namor and Shuri form a connection, which was something you normally wouldn't see in a Marvel movie. Of course the connection between them doesn't end well once Shuri goes back home to Wakanda.
The way the movie ended pulled it all together. It showed Shuri being able to get at least a little bit of closure that she needed for her brother's death. The scene gave the viewers a heartwarming feeling after watching all the traumatic deaths that occurred throughout the entire movie because of Namor and the underwater kingdom Talokan.
Donate to The Charles Street Times