Blog Central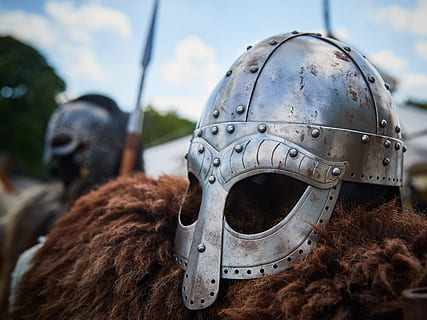 The Viking World
By Ryan Rossiter
The Vikings were an interesting group of people that hailed from Scandinavia. While the term "viking" goes to Scandinavian raiders and traders, I will use it to describe people from Scandinavia for simplicity. Life in Scandinavia was no easy feat. Most Vikings Lived and grew up on farms and grew crops such as Barley, Oat and Rye. They also kept cattle such as goats, sheep, chickens, pigs and horses
The Vikings practiced A religion known as Ásatrú. Vikings believed that the gods lived in Asgard and that there was a chief god named Odin. Odin had four children: Thor, Baldr, Víðarr and Váli. The Marvel Comics depict that Odin adopted Loki, but this is not present in Norse Mythology. Some other notable gods are Frigg, Loki, Balder, Hod, Heimdall, Tyr, and Njord.
Vikings were excellent explorers and seafarers, discovering America Almost 500 years before Columbus. Their amazing seafaring capabilities allowed them to raid and settle from the Americas to Italy. They often raided churches in England because the English often gave lots of sums of money to the churches. Vikings also settled in England and Scotland with the greatest settlement being the Danelaw.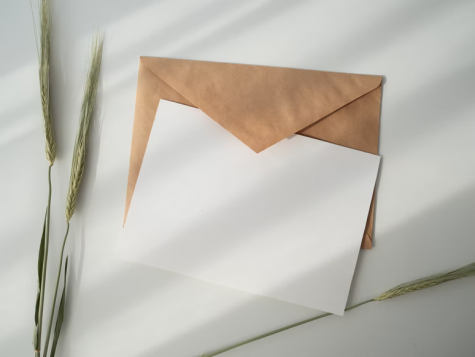 Dear Evan Hansen, the Movie That Proves We Are Not Alone
by Dylan Hernandez
I was able to get tickets to see Dear Evan Hansen, and in a movie theater no less, The movie is about a socially awkward and introverted teen named Evan Hansen and his struggles with anxiety, a mom that is almost never home, an inability to express his feelings to his crush, and most importantly the fact that he was mistaken as the only friend of Connor Murphy, a student who recently took their own life. The movie carries a strong anti-bullying message while also having multiple songs littered throughout. The songs are very catchy. The characters are all very diverse and are all struggling with their own issues. For example Evan Hansen's mom, who wants to reconnect with her son, but can never find time to, or Connor Murphy's sister, who is angry that everyone is mourning him and is adamant that he was not a good person. The movie, despite being a musical which are often perceived as happy and joyful, is one that will most likely make you cry. Despite being a tragedy, there is a bit of comedy scattered throughout, but not in a way that seems disrespectful to the movie's message. Dear Evan Hanson is based on the broadway play with the same name. The play itself has made over $226 Million in the four years it has been on Broadway. One thing I love about it is how it raises awareness for a multitude of problems, such as self harm, bullying, sucide and anxiety, all of which happen across not just our schools, but schools around the globe
Overall, I'd say the movie was a resounding success, just like its play counterpart. I would definitely recommend watching this movie, but if you do, make sure to bring tissues, or anything else you could use to wipe away the massive amount of tears you will shed. In the spirit of this movie, cheer up someone who is feeling down, and in doing so you can make their entire day. Together we can prove to anyone and everyone that they are not alone.
The Centurion: Hamilton Notches 100th Grand Prix Victory in Slippery End 
By Anthony Vasseur
It was a tale of two Brits on Sunday as Mercedes' Lewis Hamilton would win his 100th grand prix victory, meanwhile it was heartbreak for Mclaren's Lando Norris who would dominate the race for the majority of it till the rain fell and he was stuck out on slick tires. 
It was evident from the start of Free Practice one as both Mercedes cars were top of the timesheets. With Valtteri Bottas running the quickest time of 1:34.427 and Lewis Hamilton in second with a 1:34.654. In practice two it would be a repeat of practice one as Bottas would lead Hamilton with a time of 1:33.593 to Hamilton's 1:33.637.  The third and final practice would end up being cancelled due to thunderstorms around the area.
Qualifying would start out with a big shock as Championship leader Max Verstappen of Red Bull Racing would not take part in the session due to engine penalties. He would have to start in the back of the grid for the race on Sunday. Joining him in the back would be Charles Leclerc who would be starting in 19th and right beside Verstappen in 20th. During qualifying, the rain would start to ease up near the end and drivers started making a dash to the pit lane for slick tires which would affect both Mercedes' as Lewis Hamilton would hit the wall coming into the pit lane entry and damaging his car but also holding up Bottas in the process. 
After they would get out on track, Bottas wouldn't have enough time to set a lap on slick tires while Hamilton would complain he couldn't get heat into the tires and spun to end his qualifying session. The winners of the would end up being the Mclaren of Lando Norris who would get his first career pole. Joining him on the front row would be the Ferrari of Carlos Sainz Jr and George Rusell would notch an incredible 3rd place for Williams.
As the five red lights went out, Sainz would get the jump and pull in front of Norris to take the lead, but then Lando would come right back and get him with a divebomb move going into turn 2. During that Hamilton would fall to 7th, but would slowly climb back up to the podium places before the pit stops. Then the rain came. It started with a light drizzle in the 2nd sector and some drivers immediately jumped on to intermediate tires. Hamilton and Norris stayed out on slicks for quite some time. It would be Hamilton pitting at the right time while Norris stayed out too late and would slide off track allowing Hamilton to pass after being 25 seconds down on him the lap before. Hamilton would go on to take the win by over 50 seconds with championship rival Max Verstappen somehow driving through the field from last to take 2nd place. Norris would end up finishing in 8th and was driver of the day, but it is nothing compared to losing out on his maiden Formula One victory. 
The Formula One championship will continue October 10th in Istanbul Park in Turkey. The championship lead is now only 2 points with 7 races to go. Max Verstappen will look to extend his championship lead but perhaps Mercedes and Lewis Hamilton can take back the lead there.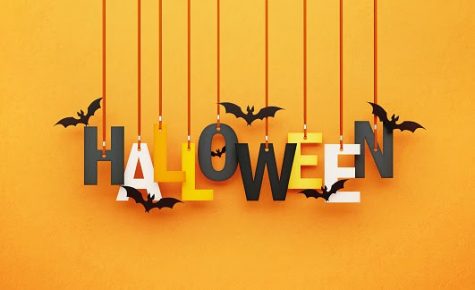 4 Group Halloween Costume Ideas for Halloween 2021
Angelina Rudy, Staff Writer
September 29, 2021
Since Halloween is only a little over a month away, the shop for Halloween costumes has already begun! In this piece, you'll read the top 10 picks for this Halloween!!
Number 1 : Frat Boys
Up first, we have a very simple group costume that anyone can do. This costume can be made up of a few things – A Baseball Cap, An Oversized T-Shirt, Shorts, Long Socks, and Sneakers. This costume is very fun, and can be done by groups of any number. This is also a  very loose costume, and doesn't take much to come together.
Number 2 : M&M's
Next, we have M&M's. This is another very loose group costume that can be done by groups of any number. This costume consists of a few things – T-Shirts Of Whatever Colors You're Making The M&M's, White Felt (For the M's), Leggings Or Any Type Of Matching Pants, and Sneakers. This is very simple and fun, and can be done by kids of any age group.
Number 3 : The Purge
After that, the next costume is a bit more challenging, but the challenge is worth it. This costume idea is from a popular movie, The Purge. This group costume can be made up of multiple things – A Purge Mask, A Bat Or Some Type Of Weapon, An Oversized White T-Shirt, Scissors, Red Paint Or Fake Blood, Stockings, and Boots. If this outfit isn't suitable for you, you can also do a matching black clothing outfit. This group costume can be made a variety of different ways and can be made for a group of however many people.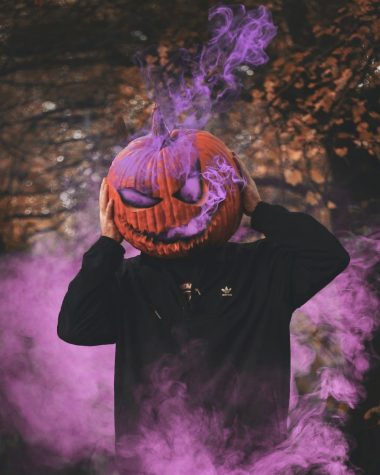 Number 4 : The Mystery Gang From Scooby Doo
This next costume is from a classic t.v. series everyone knows – The Scooby Doo Mystery Gang. This costume is for a group of maximum 4 people. This group outfit has many things to be made up of, including 4 different costumes for 4 different characters. You can find how to make these anywhere online, or order them at the nearest Halloween costume store to you.
I hope this helped you get in the Halloween spirit, and hopefully give you ideas for what your costume will be this halloween. Happy Halloween!!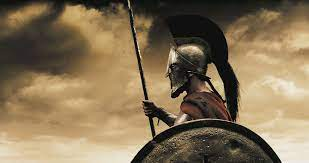 Life in Ancient Sparta
By Ryan Rossiter
Sparta was one of the most intense societies to ever exist. Life in ancient Sparta was no easy task. A few days after a baby was born he or she would be judged by the elders of the community for any flaw. If they saw anything that would hinder their prowess in combat, the baby would be abandoned and left to the elements. If the baby was seen as fit for Sparta, he would be given back to the mother and live with her for the next seven years. 
After seven years, the child would be taken and put into a state run training center known as the Agoge. In the Agoge, children were trained to hold pain, fight without mercy and were often beaten if they showed signs of weakness. After they graduated, they would serve the state as soldiers equipped with a spear and shield and would live in a barracks until they were 30. 
Spartan society was made up of three classes: the Spartiates, the Perioeci, and the Helots. The Helots performed back breaking labor and were slaves to Sparta. They were treated very harshly and made up most of the Spartan population so that the citizens could be soldiers. The Perioeci were free, but not fully citizens. They often owned land and produced armor and weapons for Sparta. Sparta is unique because it had two kings and a group of five people called the Ephors who ruled with joint power.
The Ephors had the power to remove the Spartan kings and replace them if need be, but with any decision all five needed to agree. The Ephors held most power with the kings being used for religious ceremonies and controlling the army. You would think with a big army it would be used for invading and conquering but Sprarta mostly used it to ensure the Helots would not revolt as they made up most of the population. Because of this Sparta made many alliances and formed the Peloponessian league as a defense league for the Peloponnese. This resulted in them being the juggernaut of politics in ancient Greece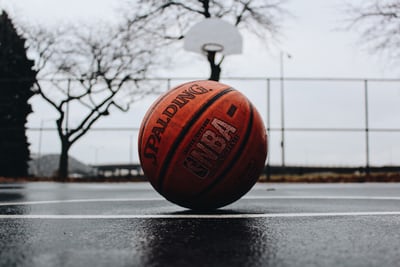 The NBA Summer League
by Jeremias Cespedes
The NBA season is starting soon, and there is a lot to talk about with the Summer League. The NBA launched its summer league program in the summer of 1984 to encourage interest during that season, and it has definitely done its job since it started. This year each team only got to play 6 summer league games, which means there was a small sample to evaluate how good the NBA's newly drafted players were. 
Some of the most notable players to play in the summer league were number one pick Cade Cunningham, number two pick Jalen Green, number seven pick Jonathan Kuminga and undrafted player LiAngelo Ball. This year each team only got to play 6 summer league games, which means there was a small sample to evaluate how good the NBA's newly drafted players really were. The Summer League is always exciting for NBA fans because they are waiting for the NBA season to start and the summer league can keep them entertained. 
What I like about Summer League is that I get to see the NBA's rookies and predict how good they will be in their rookie season. Summer League is also a great place for undrafted players or returning players to showcase their talents and try to land an NBA roster spot. Every summer league season there is a player who is given summer league MVP, and there is a playoff series to crown one team as a champion. The summer league isn't a very good way to evaluate how good players are though, because many players who played terribly in the summer league eventually became great players, and many players who played greatly in the summer league did not perform as well during the actual season.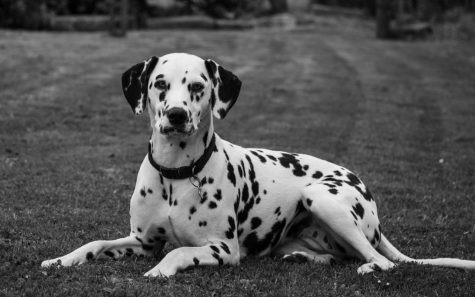 A Diabolical Masterpiece?  My review of Cruella
by Dylan Hernandez
After browsing Disney+ for what seemed like hours, I stumbled upon the movie Cruella. 
I grew up Watching 101 Dalmatians, it got to the point where I couldn't go to sleep without the movie playing on my tv. So naturally as soon as I saw the movie, I just had to watch it. Now, I don't want to spoil the movie for all of you who potentially want to watch it, but I will say that it was amazing. It details the life of Cruella up until before the 101 Dalmatians movie. It Starts off with Cruella being born with multicolored hair (black and white), which off the bat is the kind of weird that I love Disney for, now Cruella went through a rough childhood, she was bullied due to her hair and sense of style that was considered taboo at the time. Now this troubled childhood isn't even the best part, but that's for me to know, and you to find out when you watch Cruella. The movie itself I would consider to be sort of different from most Disney movies, there are no princesses stuck in towers, no magic lamps, and no Jamaican crabs. 
Cruella can't really be compared to any Disney movie because there are no Disney movies like it, and personally I enjoy that. Now, that brings up  a question, will Disney start making movies not about heroes, but villains? It would be amazing to see more Disney movies not made with the more traditional "Hero beats up bad guy", but instead "Bad Guy beats up even worse bad guy". Could you imagine a movie about, let's say Ursula, from The Little Mermaid, on how she was banished and her fall to darkness, or even about Jafar, from Aladin, and his rise to power. One thing for sure, Disney certainly outdone itself on this one, and I hope to see more like it.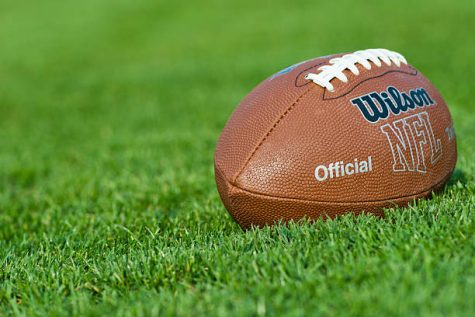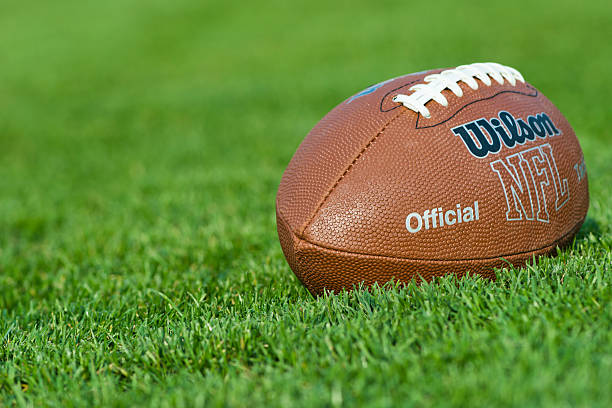 ARE THE ARIZONA CARDINALS NFC FAVORITES?
by Anthony Vasseur
Even though the Cardinals were very lucky to escape week two of the NFL season with a win against the Minnesota Vikings, Arizona seems to have clicked the pieces into place this year to make a serious Super Bowl run out of the highly competitive NFC West division. 
Through the first two weeks of the season, Kyler Murray has looked like an early season favorite for the MVP award. Murray is throwing with an average of 334.5 yards per game with a 7/3 TD to INT ratio, along with a 73.5 completion percentage. Also to help the Cardinals is their elite type defense that shut down Derrick Henry who rushed for over 2,000 yards last year to a miniscule 58 yards on 17 carries. Not only did they stop the run, they had a smothering pass rush with 6 sacks, including an outstanding performance from Chandler Jones who himself had 5 of those sacks, 6 QB hits and 4 more tackles for loss.
 In week one they trounced the Tennessee Titans 38-13, though in week two it would be a shaky start for the Cardinals as they would go down early as within 44 seconds of the game beginning, Vikings QB Kirk Cousins would launch a 64 yard bomb to K.J. Osborn and he would fly past the Arizona defense to give the Vikings a 7 point lead. About midway through the first quarter Kyler Murray would find All-Pro wideout DeAndre Hopkins for the 15 yard equalizer, but with 24 seconds on the clock, Kirk Cousins would find Adam Thielen for a 7 yd touchdown to go up 14-7 after the 1st quarter. With a little under 9 minutes to half time, Arizona found themselves in a hole being down 20-7 and losing  sight of the lead fast. But after a few great stands by the defense before halftime and their offense heating up, they would take the lead just before half 24-23. In the second half it was a shootout between these two star studded teams as they would trade the lead 4 times in the second half and it looked all but over as with 4 seconds left the Vikings would line up for the game winning field goal. But as in the past, Minnesota was snakebitten by the kicker position as they watched their kick sail wide right and the Cardinals would escape with a 34-33 victory.