The Fight Against Teen Vaping
Hang on for a minute...we're trying to find some more stories you might like.
Vaping has been an epidemic in the United States for the past few months. Countless companies are making new models of e-cigarettes all the time, and this is due to the increase in sales of such products. Though the original purpose of these electronic cigarettes are to help smokers quit, they are now one of the most popular trends among teens. The FDA, along with many other organizations, are trying to change that.
As time went on, teens smoked cigarettes less and less. In fact, according to the Office of Adolescent Health, "tobacco use by adolescents has declined substantially in the last 40 years. In 2017, less than one in 25 high school seniors was a daily smoker." This is most likely due to the bad reputation that cigarettes have gained over the years. Advertisements that show the negative effects of smoking have become more prevalent on both TV and the internet; therefore, most cigarette smokers nowadays are older people that have been smoking for years. E-cigarettes were created for those people, and they are meant to help them quit their bad habits. However, e-cigarettes have become very popular among high schoolers and even middle schoolers. As of 2016, over 2 million kids under the age of 18 smoked electronic cigarettes, and that number is only going up. E-cigarettes may not contain tobacco, but they still contain a large amount of nicotine. They are also relatively new, so their long-term effects are unknown. If teens continue to vape, they may develop many problems that we do not know about yet.
Though this problem doesn't seem to be going away, many people are doing all they can to stop it. Juul Labs, one of the most well-known companies that produces these devices, realizes that their products are commonly used by teens. This may be because of how the Juul e-cigarette is designed. It is a small, thin device that is similar in shape to a USB drive. This enables it to be easily carried and hidden by its owner, making it perfect for teens who want to discreetly use it on school grounds. Juul Labs has agreed that vaping among teens is a problem, and they plan on finding a way to keep these devices out of the hands of minors, but how they plan to do this is still unknown. The FDA has recently taken things into their own hands. They have already managed to stop the sale of Juul devices on the popular online retailer, eBay. The main reason for their concern over the use of e-cigarettes by minors is that it may lead to addiction, These devices are meant to help adult smokers help fight their addiction to cigarettes, but it is doing the opposite for minors. Teens who use e-cigarettes that contain nicotine have a higher risk of becoming addicted and smoking cigarettes in the future. Most kids that vape don't think about this, but one Juul pod contains as much nicotine as an entire pack of cigarettes.
In the month of April, the Lindy Cares Youth Coalition organized a presentation that depicted the dangers of popular e-cigarettes. The current president of this group is Elizabeth Johanson. They worked along with the Stephanie Sloan, a member of the Suffolk County Department of Health. Patrick Lopez, one of the members that presented and spoke at this assembly, was able to tell me about the reason why they thought that this presentation was important. Patrick told me, "The main issue that we were trying to help students understand is that teen vaping has become normal, and most kids don't really know what they are inhaling." Patrick and Lindy Cares believe that one of the reasons why many kids think that vaping is alright is due to them not knowing about the things found in products such as Juuls. "One of the key ingredients found in Juul products is benzoic acid, which is also found in foot cream. Many kids don't even know that Juul pods contain nicotine", he revealed. Patrick also wanted to help the teens that have taken up vaping as a habit, because it may endanger their lives even ore in the future. He stated, "E-cigarettes are meant to help smokers with their addiction to cigarettes, but they may do the opposite for teens. Minors who vape are more likely to take up smoking cigarettes in the future, which is why we think that it is important to help kids today."
The fight against teen vaping is currently going on, both in global and local environments. This epidemic of e-cigarette use among teens can only lead to bad things in the future, which is why so many people are stepping up to stop this situation. Communities, schools, and major agencies are all doing what they can to stop the sale, distribution, and use of these products by minors. Hopefully, we can all work together to help the teens of America stop vaping and work to improve their futures.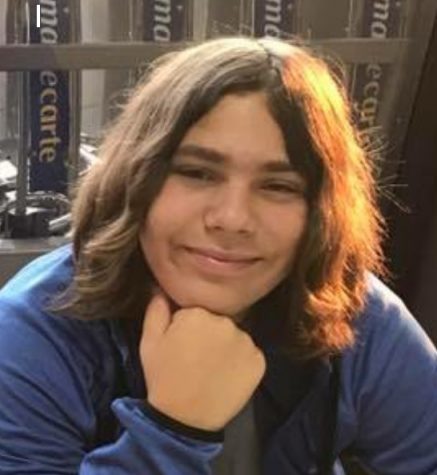 Adrian Bak, Staff Writer
Adrian Bak is a freshman at the Lindenhurst High School.
It is his first year writing for The Charles Street Times.
Adrian enjoys writing about a wide...