Judge Overturns Conviction in Murder of Pravin Varughese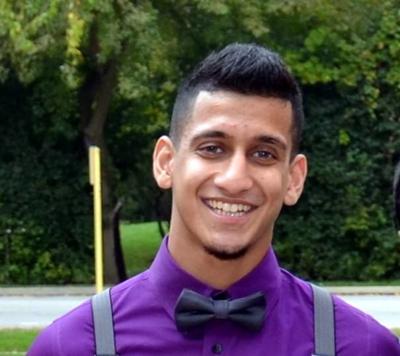 Hang on for a minute...we're trying to find some more stories you might like.
Does justice truly prevail in the American Justice System? This question has been asked many times throughout the course of history, with regards to the murder of Casey Anthony, the conviction of Steven Avery, and the acquittal of OJ Simpson, who many Americans believed was guilty. How effective is the system, and what steps can be taken to provide closure to loved ones dealing with the aftermath of such heinous crimes?
       Unfortunately, a loving family in Ohio, must deal with this dilemma as the murder conviction for their son Pravin Varughese, student of Southern Illinois University, who was murdered at the age of 19, in February 2014, has not received the justice he deserved. According to the Chicago Tribune, Judge Mark Clarke presided over the trial in the Jackson County Courthouse, which lasted two weeks and resulted in the conviction of Gaege Bethune, age 24,  in June of 2018. Pravin went missing following a party in February 12th, 2014, and his body was later found in the woods covered in bruises and fractures, leading investigators and his mother Lovely, to the conclusion that Gaege Bethune had severely beaten Pravin to the point of disorientation, resulting in him getting lost in the woods and dying of hypothermia.
The ethics of the trial and the Carbondale Police Department have been in question since the 2014 murder, as they released the initial reports of Pravin's murder. These reports completely disregarded the clear trauma and brutal force exerted on Pravin's body. In order to champion for the truth and justice, Pravin's mother took it upon herself to prove that his death was not an accident, and these injuries were inflicted upon him by way of an altercation with Gaege. (The Southern Illinoisan) As of mid September 2018, the judge overturned the conviction of Gaege, allowing him to be set free and ordering a new trial. Members of the community are outraged, and questions about the racial prejudice of the court have come into question. Pravin was known by his classmates and close friends for being loving and trustworthy. Hopefully, justice will prevail and the family will receive the closure they deserve once the new trial begins.