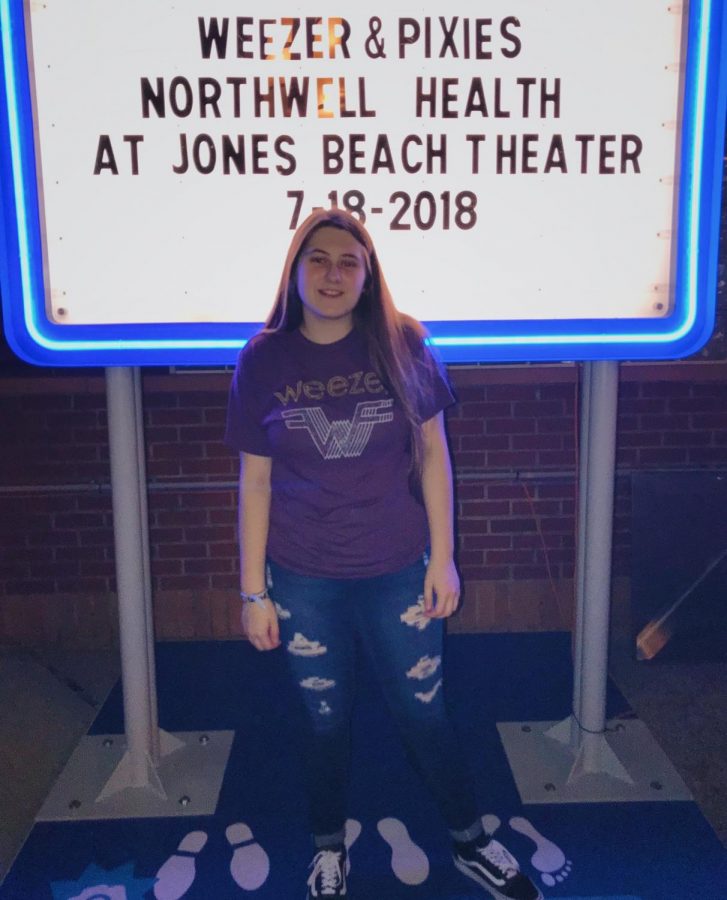 Patrycja's Summer Playlist :)
I asked some friends to name a song they like that they think suits my personality and I made a playlist to listen to this summer with their responses. This was quite a fun experience because I got a glimpse of myself from their perspectives, as well as a fun new playlist. The responses ended up much more varied than I expected, but I think that only makes this playlist that much cooler. I would totally encourage others to try this with their friends as well.
---
The Great Escape – Boys like Girls
"The Great Escape" is a pop punk song released in 2006 by Boys like Girls. The Great Escape was their first single to to chart on the Billboard Hot 100, peaking at 23. The song's writer, Martin Johnson, revealed that this song was written about his experience graduating high school and leaving his hometown. Johnson described it as having a "we're up to no good, f*** this town, let's do it up for one more night" vibe.
Key Lyrics: "Throw it away, Forget yesterday, Let's make the great escape."
---
Bulletproof Love – MCR
"Bulletproof Love" by MCR was released in 2010. Similarly to the previous song, Bulletproof Love is about Gerard Way's romantic ideals of leaving a small town to pursue something big. It's described to be about "leaving home and running away – about doing whatever you can to run away." The song is metaphorical and many can relate to it, but it seems that to the band, it specifically signifies "running away" to start a band and live out their dreams.
Key Lyrics: "Gravity, Don't mean too much to me, I'm who I've got to be, These pigs are after me, after you, Run away, like it was yesterday, And we could run away, if we could run away, Run away from here"
---
Love, Drugs, and Sex – A Boogie Wit Da Hoodie
"Love, Drugs, and Sex" is a hip-hop/ rap song released in 2018 on the album Hoodie SZN. Like many songs on this album, "Love, Drugs, and Sex" is a song written about sex, money, and drugs, but the beat is very emotional and downbeat.
Key Lyrics: "But what's next? I don't want no f*****' love sex. All I want from you is drug sex. I don't wanna make you up'. I don't wanna see you upset. All I want from you is drug sex. But your love is like a drug, yeah. I can never get enough."
---
Bohemian Rhapsody – Queen
"Bohemian Rhapsody" is a progressive rock song by British rock band, Queen. It was released in 1975 on the album A Night at the Opera. When released as a single, it became a commercial success and topped the UK charts for nine weeks. A million copies were sold within less than a year of its release. Freddie Mercury stated that the song was written about relationships, but other than that, the band had stayed secretive about the meaning of the song's lyrics. The song begins as a five part a cappella before transitioning into a ballad, followed by a guitar solo, opera, and rock interlude. I was told the song suits my personality because I'm "a mix of a bunch of random sh*t."
---
Frankly, Mr. Shankly – The Smiths
"Frankly, Mr. Shankly" is a Alternative/ Indie song released in 1986 on the album The Queen is Dead. The lyrics are written from the perspective of an unhappy employee writing to his boss about irritation of how he had been treated by him. Many think this song was written about their Rough Trade, The Smiths' first record label whom they had many issues with throughout the band's career. Eventually, the band had left Rough Trade and signed with a new label.
Key Lyrics: "Frankly, Mr. Shankly, this position I've held, It pays my way and it corrodes my soul."
---
Pork and Beans – Weezer
"Pork and Beans" is an Alternative/ Indie song released in 2008. Rivers Cuomo wrote the song as a response to the band being told they need to play more "commercial material." The song spent 11 weeks at number one on the Billboard's Modern Rock chart.
Key Lyrics: "I'mma do the things that I wanna do. I ain't got a thing to prove to you. I'll eat my candy with the pork and beans. Excuse my manners if I make a scene. I ain't gonna wear the clothes that you like. I'm fine and dandy with the me inside. One look in the mirror and I'm tickled pink, I don't give a hoot about what you think."
---
Up All Night – Beck
"Up All Night" is pop rock song by Beck released in 2017 on the album Colors. The song's celebratory "hands up" type lyrics have made it popular for soundtracks of other media. In fact, some people may recognize the song because a previous version of the song is featured in Fifa 17.
Donate to The Charles Street Times