What to try at this years Thanksgiving Feast!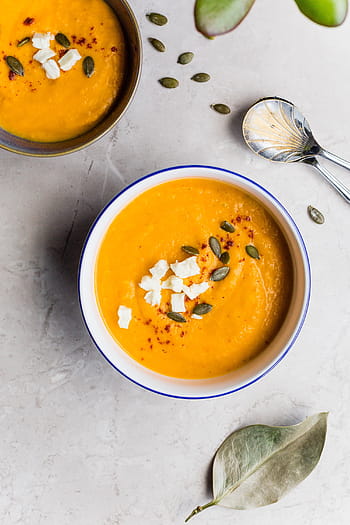 Thanksgiving: known to many as the holiday to pig out on all of the wonderfully delicious dishes that flood your house with amazing scents.  The sight of the perfectly golden browned turkey, fluffy mashed potatoes, and sticky stuffing will always make your mouth water. After that first plate, you may consider going back for seconds.  But what people don't consider are the many other dishes that don't get enough appreciation.  It is important to show love to all of the Thanksgiving dishes that will be present at this amazing feast.  Save some room on your plate for these extremely delightful dishes that don't get the recognition that they deserve!
Ham is for all of the Turkey haters out there.  It is extremely easy to overcook a Turkey to the point where it is so unbelievably dry that you can't even imagine eating it.  Ham is the perfect alternative – especially a super juicy honey glazed ham.  If Ham isn't a featured dish at your Thanksgiving feast, go out of your way and make one this year!  It won't disappoint.
I'm sure there are some of you who are simply disgusted by the thought of green beans – which is understandable, they aren't everyone's cup of tea.  But after tasting this green bean casserole, you'll have a totally different outlook on green beans. And, more importantly, you'll never pass up this dish again!  Here's what it consists of: green beans smothered in creamy mushroom soup and topped with crispy fried onions. Give it a try, you'll fall in love.
The other famous casserole at the Thanksgiving feast.  Sweet potatoes may not interest everyone, but now that you know this dish is baked with pecans in the mix and marshmallows on top to create a crispy crunchy texture, you will most definitely want to dive into this dish on Thanksgiving this year.
Don't be freaked out by the texture.  Cranberry sauce has an incredible flavor that perfectly complements all of the other food items on your Thanksgiving dinner plate.  Of course you can buy the cranberry sauce that comes in a can, or you can choose to go all out and make your own.
Stuffed Mushrooms are a game changer.  They take very little time to make and are extremely hearty and delicious.  They can be used as an appetizer or a side dish. You won't regret having one of these . . . or two.  . . or three! They are irresistible.
Being on a diet around the holidays is definitely not ideal, but roasted butternut squash is a great and healthy alternative to high calorie mashed potatoes.  Of course, if you aren't watching your weight, you can have roasted butternut squash alongside your mashed potatoes as well. The recipe for roasted butternut squash is super easy and super yummy!  Don't skip over them at Thanksgiving dinner this year!
Soup is always an amazing dinner side during the cold fall and winter months.  Pumpkin soup is perfect to bring to a Thanksgiving feast! It is warm, creamy, and beautiful in color.  It also tastes amazing! This soup screams Thanksgiving. Be sure to give it a try!