What to Do Indoors During the Winter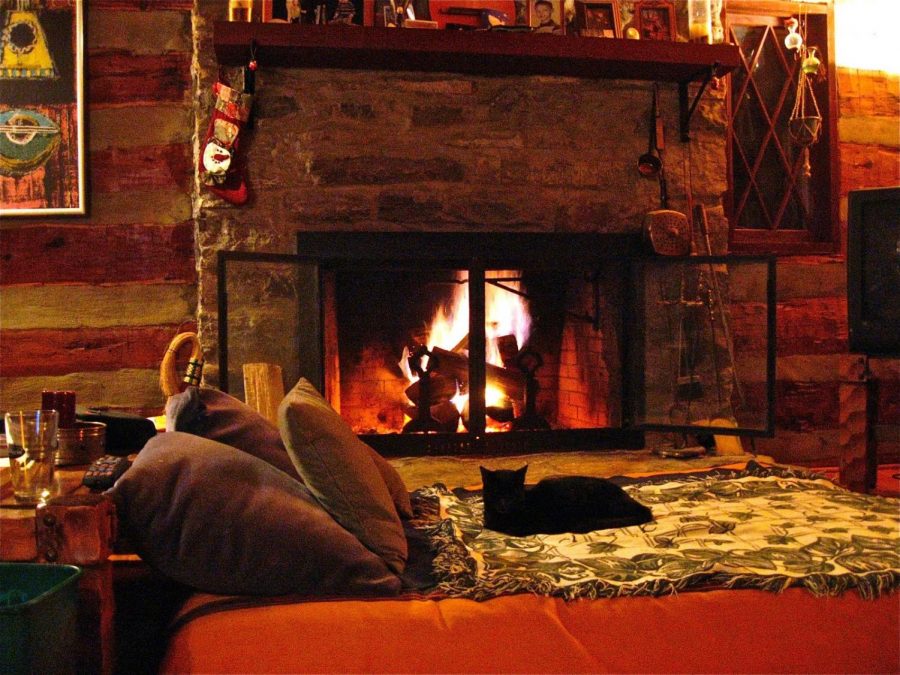 Winter is the most wonderful time of the year!  Just imagine:  you´re sipping hot cocoa till midnight watching your favorite movie or reading a cozy book with some tea and comfort food. Although staying in and doing nothing all day sounds amazing, it eventually starts to get boring. Here are some tips on what to do indoors during the winter!
Everyone loves hot chocolate, right  that perfect warm drink with some whip cream topped off with chocolate chips. That sounds really good right about now. Well here's an idea, binge watch your favorite TV series, or movies with some delicious hot cocoa.
Another activity that you can do indoors during the winter is head to a trampoline park with some of your friends and family. It's fun and it also passes time.                           
Baking and cooking are a MUST for those cold winter days. Try to make some gooey chocolate chip cookies, a warm apple crisp with some vanilla ice cream on top, fudge brownies, or just your favorite warm cozy meal with your favorite music album playing in the background. 
Since it's that time of year again, take out your favorite board games! Some classics that never get boring are, Monopoly, Sorry, Connect 4, The Game of Life, Operation, and of course the iconic Twister. Grab your friends and family and play throughout the whole day and night!
Let's be real, teenagers never have clean rooms, but maybe it's time to change that, well at least for a few days. Blast your favorite music and reorganize your closet either the colors or type of clothing. Rearrange some furniture and try a new look or de-clutter your room with things you haven't used in a few months. 
Take a spa day. Take a nice warm bubble bath, grab your favorite warm drink, and put on a face mask. Spend the whole day relaxing and have some quality time for yourself.
The most well known thing to do in the winter, is, well you guessed it, ice skating! Head to the nearest ice skating rink with some of your friends and enjoy the cold indoors. 
Host a sleepover! Order in your favorite pizza along with either sweet or salty popcorn and gossip, eat, and binge watch TV all night long! Make some frappuccinos, karaoke, dance to your favorite songs, prank call, and have a cute photo shoot. 
Hopefully these indoor activities make the winter seem a little bit more tolerable. With luck this guide has given you a few more ideas to do in the winter while you're stuck indoors!