What to do this Fall 2020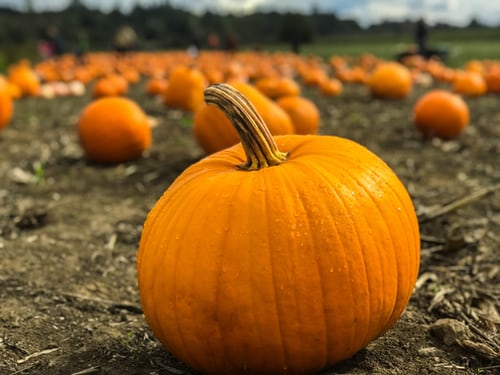 Pumpkin patches, haunted houses, corn mazes, and more. There is a wide variety of activities to do this time of year. Fun times spent with friends and family at places like these, but thanks to COVID-19, what can we really do this year? Keep reading to get some ideas on some safe, fun activities you can do this fall.
One of the most popular things to do when fall comes around is going to pumpkin patches. F&W Schmitt's Family Farm is open for business and follows coronavirus safety precautions. A hayride brings you to the pumpkin patch where you will find a wide range of different sized pumpkins. One for everyone! But there is still so much more to Schmitt's Family Farm then just their pumpkins. There is a sunflower field, which has been a really popular location to take pictures at lately. You have the ability to pick off as many as you want and bring them home to give your house an autumn vibe, also they're just really pretty. They even have a corn maze which is fun for both adults and kids. You can try their delicious fresh apple cider and apple cider doughnuts, both of which have good reviews, along with their other delicious treats. 
Address: 26 Pinelawn Rd, Melville, NY 11747
Apples are finally in season! Yes, you could buy apples from the grocery store, but what better thing to do than pick them off the trees yourselves. Windy Acres Farm has a whole variety of delicious apples to choose from, and rows and rows of them. Each person gets their own bag to pick off as many apples as they can fit. They have animals for the visitors to view as well: like horses and sheep. Due to COVID-19, they don't have as many different animals as they used to, but it is still nice to see what you can. You can also purchase pumpkins and sunflowers as well. A lot of people love their roasted sweet corn, along with fruit, baked goods, syrups, and local honey. Just like every other apple orchard, pumpkin patch, or farm, they have a corn maze… a scarecrow corn maze. If you've ever visited the farm before then you would probably realize that things are quite different with their limitations. But all-in-all, you are in store for a good time.
Address: 3810 Middle Country Road, Calverton, NY 11993
Most people love the thought of being frightened or living in a scary movie. If you do, then Bayville Scream Park is the place to go. There are seven attractions you can explore, each one having a different theme. If you want something with clowns, they have the "Uncle Needle's Funhouse of Fear in 3-D." If you're feeling more into zombies, they have "The CAGE." You could do all of them, at your own risk. The creators of Bayville Scream Park recently added the drive-in horror movie EXPERIENCE, where you watch a 45 minute live theatrical performance all from your car. The Health and Safety Protocols are followed strictly. Given the circumstances, face coverings are required and there will be a six feet social distance between the visitor and the character, which is a little different then what everyone is used to with theme parks like these.
Address: 8 Bayville Ave, Bayville, NY 11709
Norman J. Levy Park & Preserve 
If you are feeling up for a scenic walk or enjoyable run, Levy Park has beautiful views of the Manhattan Skyline and the Merrick Bay. Before the walk begins, you will find many goats. They're used to avoiding overgrowth of weeds and bushes. On your way to the top you will encounter 18 different exercise stations if you want to get a little bit of a workout added into your day. All the way up top you will find two man-made ponds. Meadow Brook is one pond which visitors like to launch their kayaks into and go for a ride when the weather allows it. Up top you get a view of the Jones Beach Tower, the New York City Skyline, and a lot more treasures. The fishing pier, located 500 feet into the Merrick Bay, is a great fishing spot and ends right at an active fishing hole, which is also loved for its pretty scenes. Now that it's fall time the leaves start changing; the foliage at Levy Park is extremely beautiful when walking through the hike surrounded by colorful trees.
Address: 1600 Merrick Rd, Merrick, NY 11566
Hope this gave you some ideas on where you can visit and maybe you even check out these places yourself. It's always a good time to have fun with friends and family, as long as you follow coronavirus guidelines. Happy Fall!
About the Contributor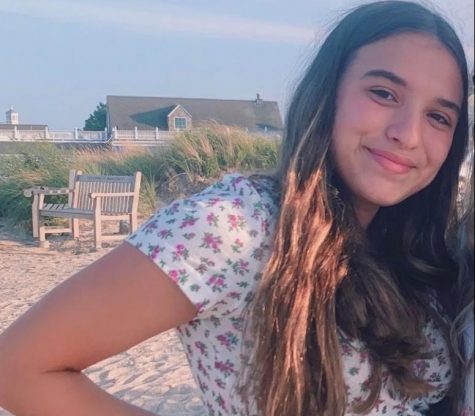 Giuliana Barberio, Staff Writer
Giuliana Barberio is a sophomore at the Lindenhurst High School. This is her first year writing for the Charles Street Times. She is mostly interested...