A Day In the Life of a LHS Senior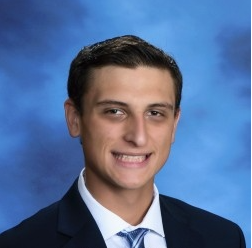 Have you ever thought about what it is like to be a senior in high school? Do you remember your days as a freshman thinking about how you're only starting off your high school career, but in just a few short years, you'll be a senior? It's crazy to think about how fast these high school years go by. Some people may think senior year is an easy year, while others may think it's one of the toughest years. 
Nick Finger, a senior in Lindenhurst High School, is in his last couple of months in the school. This year has been a lot different than a typical school year  for all students. Who would've thought last December that a year from then we would only be at a 50% capacity rate and half of our learning is virtual learning. Nick states, "This definitely promotes me to being lazy. Though it's easier to keep the grades up through online school, I feel like we aren't able to retain the information as we would throughout a normal year. However, the benefits are being able to sleep later and being able to grab food whenever I get hungry." As you are able to tell, this was definitely not the way Nick thought his senior year was going to go. There is a lot more freedom that comes with virtual learning, which can both be a good and bad thing.
"
Enjoy Every Moment In High School Because It Flies By Quicker Than You Think"
— Nick Finger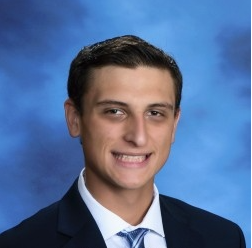 Nick Finger is a smart student who cares about his grades. In his senior year of high school, he is taking college English, college political science, college marketing, college German, College Calc, and AP macro. For taking all of these college courses Nick declares that, "I use my off periods to an advantage. Every opportunity I make sure to complete an assignment because then it gives me more time that day to work on college applications." Senior year is an important year for many reasons. You have to balance your school life, maintaining your grades and trying your hardest, as well as being responsible for seeking out into colleges and scholarship chances. 
Nick's favorite classes out of his day are marketing and German, as they also include his two favorite teachers who are Mr. Lombardo and Mr. Weeks. Nick had Mr. Weeks for German throughout his four years of high school and he says that, "Both teachers are very personable, sociable, and understanding of the current situation."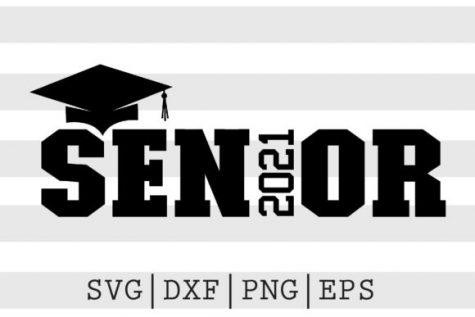 After a lengthy eight period class day, Nick likes to head to the gym. For him, the gym is a second home and it is where he is able to decompress and focus on himself for a bit. After what could be an overwhelming day of tests or assignments, the gym allows him to escape from reality and take a breather before jumping back in to essential tasks.
Even though this isn't what Nick pictured for his senior year to be like, he is still thankful for having the opportunity to go into school to see teachers and peers for the last time. After high school, students go their separate ways depending on the career path they choose to take. "It's insane to think about how fast these years have really gone by. The fact that college is a few months away is mind blowing" says the senior.
About the Writer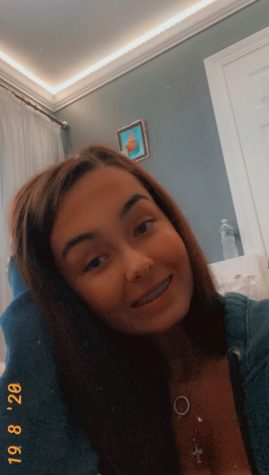 Patricia Sadowski, Staff Writer
Patricia Sadowski is a 16 year old Junior at Lindenhurst High School. This is her first year writing for the Charles Street Times. Hockey is her favorite...