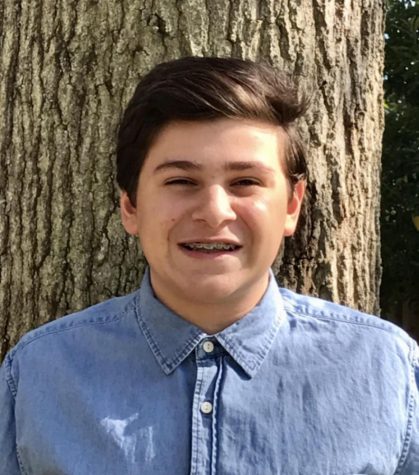 Robert Hager is a freshman in the Lindenhurst High School. This is his first year being part of The Charles Street Times. Robert enjoys reading and writing. Three of Robert's favorite books are
To Kill A Mockingbird
by Harper Lee,
The Book Thief
by Markus Zusak, and
And Then There Were None
by Agatha Christie. His favorite subjects are math and English. He likes to go to amusement parks and ride roller coasters. Two of his favorite TV shows are The Walking Dead and Big Brother. His favorite quote is "Be who you are and say what you want because those who mind, don't matter and those who matter, don't mind." Robert is extremely excited to write for the Charles Street Times! 
Robert Hager, Staff Writer
Jun 05, 2018

Easy Summer Recipes to Make Parties Amazing!

(Story)

Jun 05, 2018

Melissa McCarthy is The Life of the Party!

(Story)

Jun 01, 2018

Every Mother Needs to See Breaking In

(Story)

Jun 01, 2018

Hereditary will Give You and Your Family Chills!

(Story)

May 04, 2018

Is the New iPad the Best iPad?

(Story)

Apr 19, 2018

Why Love, Simon is the Movie Everyone Needs to see!

(Story)

Mar 29, 2018

Unsane gets Insanely bad reviews!

(Story)

Mar 29, 2018

Truth or Dare movie will make you NOT want to play the game ever again!

(Story)

Mar 28, 2018

Students Get Spring Break Back!

(Story)

Mar 09, 2018

Is Midnight Sun the new Everything, Everything?

(Story)

Feb 27, 2018

Shaun White Wins Gold With a Near Perfect Score!

(Story)

Feb 08, 2018

North and South Korea finally come together for the Olympics!

(Story)

Jan 25, 2018

Mom and Dad will make you cry to your mom and dad, or NOT!

(Story)

Dec 19, 2017

Best Recipes for Any Holiday Party

(Story)

Dec 19, 2017

Fun Things to Do Over Holiday Break

(Story)

Nov 29, 2017

Painting sold for $450 Million Dollars

(Story)

Nov 16, 2017

Recent Oil Spill near Louisiana is Considered Worst Spill Since 2010!

(Story)

Nov 09, 2017

What is flying across space?

(Story)

Oct 11, 2017

Chucky's back and he's in a cult?!

(Story)

Sep 26, 2017

2028 Summer Olympics in L.A.

(Story)