Who Will the 49ers Draft This Year?
The 49ers have traded their 12th overall pick, two third round picks and a first round pick in 2022 and 2023 in exchange for Miami's third overall pick. The 49ers have had a successful offseason so far. 
The 49ers were able to bring back offensive lineman Trent Williams, fullback Kyle Juszczyk and cornerback Jason Verett. The 49ers were also able to sign center Alex Mack during free agency. 
With many questions surrounding quarterback Jimmy Garoppolo's ability on the field, many analysts have the 49ers selecting a quarterback with the third pick.
Who Will the 49ers Draft?
The 49ers will most likely go with a quarterback with the third pick. The 49ers traded up from number 12 to number three. With Trevor Lawrence and Zach Wilson being the favorites to be the first two picks. This leaves a couple of top quarterback prospects still around.
 The front office will be looking for their franchise quarterback. Justin Fields, Trey Lance and Mac Jones will all most likely be on the board at number three. Fields is currently the favorite to go to the 49ers on draft day. 
49ers head coach Kyle Shanahan seemed really impressed with Justin Fields during his second pro day performance. Fields threw for 2,100 yards and 22 touchdowns in only eight games with Ohio State last year. The safest choice for the 49ers is Justin Fields. 
Mac Jones was surrounded by talent in Alabama with Jaylen Waddle and Devonta Smith. Trey Lance has potential, however he is inexperienced. Lance only played one full season at North Dakota State.  
After the First Round
In the second round, the 49ers should address their secondary, especially the cornerback position. With Richard Sherman most likely signing with a new team after the draft and losing Akhello Witherspoon to the Seattle Seahawks this offseason, this leaves two gaps at cornerback. 
The 49ers have the 43rd pick in the second round, so the top prospects like Patrick Surtain, Caleb Farley and Jaycee Horn will be off the board. However there is a chance that Asante Samuel Jr. from Florida State could drop to the 49ers. 
The 49ers should also address the safety position in the upcoming draft. They should target a safety in the third round or later. The 49ers should look to target Divine Deablo out of Virginia Tech, who weighs over 220 pounds and could possibly play at linebacker also.
About the Writer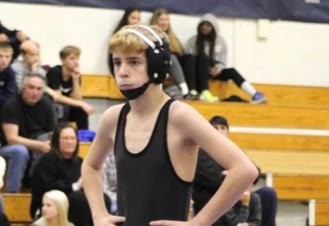 Dominic Colavito, Staff Writer
Dominic Colavito is a sophomore at Lindenhurst High School. This is his first year writing for the Charles Street Times. He wrestles for the Varsity Wrestling...