Chucky's back and he's in a cult?!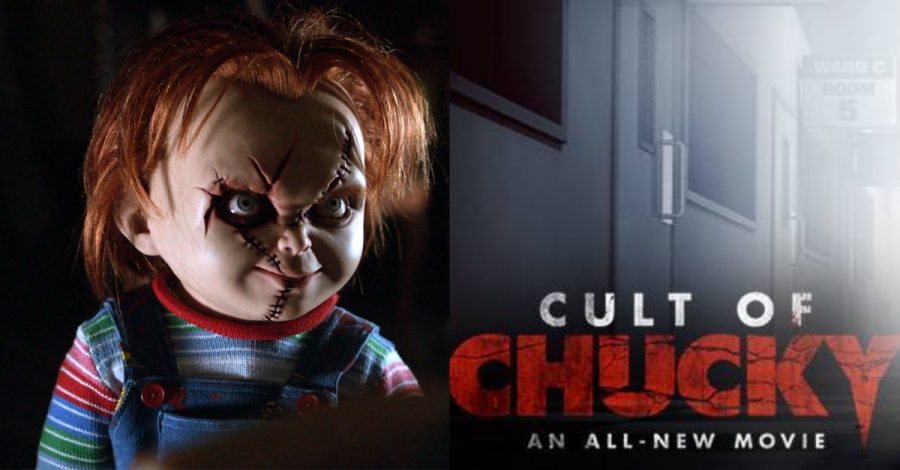 Chucky, the "good guy" doll we all know and love is back for yet another movie. From the 1988 "Child's Play" movie, to "Bride of Chucky" in 1998 to "Curse of Chucky" in 2013, the Child's Play series have become classic horror movies to watch during the month of October. The Child's Play movies have taken the horror movie genre by storm. After 29 years of Chucky, a seventh movie will be joining the franchise. The new movie, "Cult of Chucky", was released on October 3, 2017 and is on Netflix and Blu-Ray/DVD. Even though, "Cult of Chucky" is on Netflix, the movie on Netflix is the rated version. To see the unrated version, which is longer and has deleted scenes, you will need to get the Blu-ray/DVD.
In the first movie, a murderer, Charles Lee Ray inhabits the doll, Chucky, with his soul. When this doll is given to Andy, everything starts to fall apart. "Cult of Chucky" is about Nica, who is a patient in an asylum for the criminally insane. Nica has been in the asylum for the past four years because Chucky has framed her for the murders he has committed. Throughout the movie, Chucky will torture Nica, but on the way, he will encounter old enemies and reunite with his former wife, Tiffany. As most fans of Chucky know, Chucky, the "good guy" doll, but not such a good guy, will never die.