Animal Crossing DIRECT
The last major update for Animal Crossing just dropped early, let's take a look! 
Since March 2020, Animal Crossing: New Horizons has been one of the biggest games across all consoles, despite only being out on the Nintendo Switch. Since the world reopened, the amount of people playing the game has gone down, but has not disappeared. With the new update announced on October 15th, there has been a massive influx of players again. Although Nintendo has announced that this is the final major update, players are excited about all of the new additions, such as: 
THE ROOST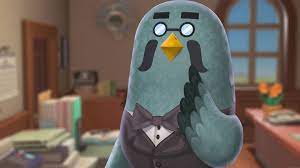 Ever since New Horizons came out, everyone has been begging and pleading for us to receive the character Brewster, a green pigeon who wears a tuxedo. Brewster works at a coffee shop you can unlock in Animal Crossing: New Leaf, and is one of the most loved characters from the older game. In his coffee shop named The Roost, he works as a barista, handing out coffees to players and villagers. In the older game, each villager had a favorite type of coffee to drink, and you would be able to make and give them their coffee. Within The Roost, you can invite Amiibo villagers to chat over a cup of coffee, or invite your friends to meet your villagers.
KAPP'N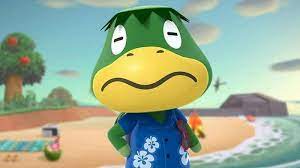 Kapp'n is a turtle ferry operator within the game who takes you on his boat and serenades the player as they sail around the island.  He also takes you to visit new ones. In the new update, he charges the player 1,000 miles, which is incredibly useful for anyone who has been saving up their miles for no particular reason. 
HARV'S ISLAND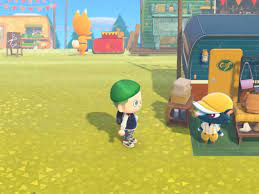 Harv, a hippie photographer dog, is getting a brand new island! With the new update, his island is now home to a trailer park setup where small shop owners such as Redd, Kicks, and Leif can set up, and players no longer have to wait for their arrival to the main island. Within the trailer park, we see the return of two beloved characters, Tortimer, who works in storage, and Katrina, a fortune teller. This new marketplace is a dream for any player hoping to catalog every item in the game, or complete their art gallery. **When shops are being opened, you can only fund one per day**
DIY RECIPES AND COOKING
DIY RECIPES AND COOKING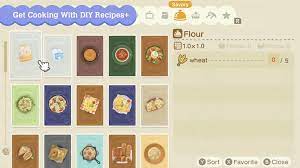 Make way for new farms! This new addition to the update is a game changer for anyone with a decked out island already. As well as crafting stuff, you can now cook! Of course, this means you must plant and farm, but some cooking items are ones you can find or buy. If you enter a villager's house and they are cooking, speak to them and you may receive a brand new recipe!
TOWN/VILLAGER ADDITIONS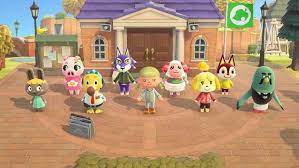 What screams team bonding more than listening to K.K. Slider together? Group stretching! With the Direct update, you can now speak to Isabelle about establishing group stretching times with everyone, including Brewster, Orville, Isabelle, and Tom Nook. Along with this, villagers will now invite you to visit them in their houses, you can invite them into your own, or they will even invite themselves into your house. 
ISLAND WIDE TIME ORDINANCES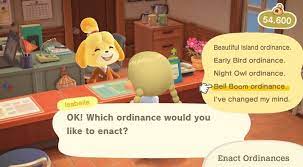 Have you ever logged onto the game at 10pm to find that none of your villagers are awake? That can now change with the new update. With the addition of ordinances, you can set a specific time for every villager to be out and about, or what time for them to go to sleep. Apart from speaking to Isabelle, how to set up this ordinance is unknown.
LADDERS
     No need to carry around a ladder anymore! Now, you can set up permanent ladders all over your island, and not every ladder has to be wooden with rungs. You can establish vines and rope ladders all around, while customizing the size, shape, and color of them to fit your island aesthetic. 
HOME DEVELOPMENT
     Before the update, there were many different ways to customize your house once you paid off 4 house debts, but now there's even more! Whether you want a log cabin, or a house of iron, you can now make that happen. Not only can you change up the exterior, but there's also many new additions for interior design. From the shop, you can purchase items to hang from the ceiling, including lighting fixtures, shelving, and other decorations. Unlike in the past, you can also place items on shelves around the house, and build partial walls or half walls all around. 
Some other smaller additions include:
Gyroids
New Camera Angles
8 new fencing designs/customize fencing
New patterns for flooring, wallpaper, and clothing
Storage expansion up to 5,000 slots
Portable storage and ABD systems outside
Max number of bridges/inclines increases to 10 
Island Life 101 app
11 new haircuts
11 new emotes
12 new K.K. Slider songs
Leave a Comment
Donate to The Charles Street Times
Your donation will support the student journalists of Lindenhurst Senior High School. Your contribution will allow us to purchase equipment and cover our annual website hosting costs.
About the Contributor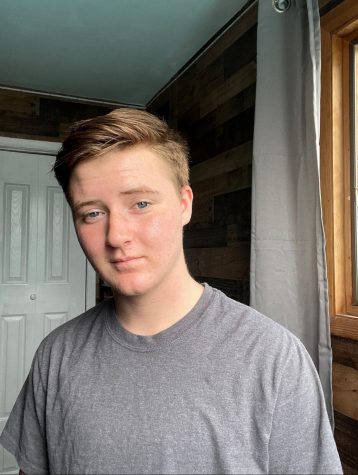 Damien Callaghan, Staff Writer, Sports Editor
Damien Callaghan is a junior at Lindenhurst High School and this is his first year writing for the Charles Street Times. In school, his favorite subject...