Travis Scott AstroWorld Concert Turns Into a Nightmare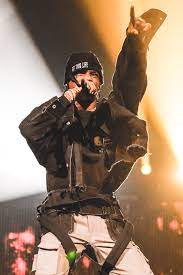 An unbelievable event occurred on November 5. Nine people had died at the Travis Scott AstroWorld Concert. There were many raw emotions about this incident, many of them including them being angry at Scott and his concert organization. Overcrowding at the iconic event resulted in nine deaths, a slew of lawsuits and a lot of unanswered questions about what went wrong. During the concert, the main gate had already been breached immediately after the event began. Due to the lack of security, at least eight further breaches were discovered during the day. It was later discovered that 3,000 to 5,000 concertgoers who were "not scanned" had entered the venue by 5:05 p.m. 
As a result due to the overcrowding, a number of people were taken to the hospital in ambulances. More than 260 people had been treated eight minutes before headliner and event organizer Travis Scott took the stage at 9 p.m.
Around 9:33 p.m, many police officers reported that several people got trampled, passed out in front of the stage. Many people who witnessed this terrifying experience said there were people who were unconscious.  17 people were transported to hospitals between 10 p.m. and 11:40 p.m., including at least six people who were in cardiac arrest.
Source: https://www.cnn.com/2021/11/12/us/travis-scott-concert-houston-friday/index.html