We Finally Have a Winner! (Johnny Depp vs Amber Heard)
The court story of the year.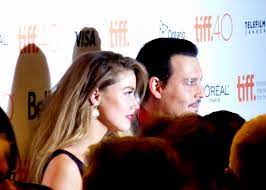 The trial between actor/musician, Johnny Deep, and actress, Amber Heard, has recently concluded on the evening of June 1st, 2022. The trial caught the eyes of people all around the world, entering much controversial debates. The entire trial was televised, giving the public access to watch the battle between the two old lovers. 
The trial originally began because of domestic violence between the previous marriage. The previous couple was engaged in 2014, married in February of 2015, and divorced in May of 2016 by Amber Heard's request and a restraining order was added. The two split from their relationship, but the actions proceeding the trial toke place in 2018. In 2018, Amber Heard wrote an op-ed, a work or paper based upon the opinions of the author, and published it in the Washington Post. This op-ed included statements on Amber Heard being a survivor of domestic violence. This angered Johnny Depp for the reason that Amber Heard was the legitimate abuser in their relationship, since proven by the results of the trial.
Johnny Depp originally sued Amber Heard for $50 million in damages, and Amber Heard counter-sued with $100 million. The trial lasted for twenty days, and it included many shocking moments in court, with witnesses not afraid to tell their side of the story. The trial culminated with Johnny Depp winning the overall case, and $15 million in payment. Johnny received $10 million by the jury for compensatory damages and 5 million dollars in punitive damages. Amber Heard was given $2 million in compensation due to damage by Johnny's legal team. Johnny Depp's main lawyers through this case was Camille Vasquez and Ben Chew, and Amber Heard's were Elaine Bredehoft and Benjamin Rottenborn.
Now that the story has ended, we all want to know how Amber Heard will pay Johnny Depp's money in damages? What will happen next for Johnny Depp after finally being freed from his past? Will their careers continue to plummet?