Spotlight on: Zara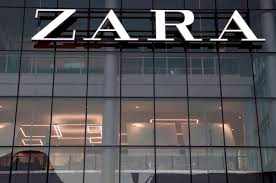 Zara is one of the biggest international chain store retailers in the world. Zara is known for its trending European line of clothing. Zara is a fast fashion brand and always on top of the latest and greatest trends.  New styles come and go very fast which makes shoppers get a new look at different pieces of clothing almost every time they shop.
Zara has been growing its clothing brand since 1975, starting in A Coruna Spain, and founded by Amancio Ortega and Rosalia Mera. Zara now belongs to Intedex, one of the world's biggest distribution groups owned by Amanico Ortega, who is the third wealthiest man in Europe with a net worth approximately of 45 billion dollars. Now Zara has expanded over 64 countries worldwide and the company operates over 2,200 stores all around the world. The company has the most stores in Spain, consisting of 547 shops. China boasts 229 shops, and France with 145 shops. As of October 6, 2022 there are 100 stores in the United States.  California with 25 stores which makes it make up 25% of the United States stores. The largest Zara store in the United states is located in a Manhattan building which was a former NBA store with approximately 39,000 square feet.
Zara's main target demographic is males and females from the ages around 18 – 40, but Zara has all different clothing for everyone of every age. The stores carry all different merchandise varying from shirts, coats, jackets, pants, skirts, and dresses, to shoes, bags, accessories, and perfume. In Zara you will find some of the trendiest pieces you have been seeing all over. Whether you are part of Gen Z or the Millennial group, there's something here for you to find, love, and feel great wearing it.