5 Underrated Musicians that Deserve More Attention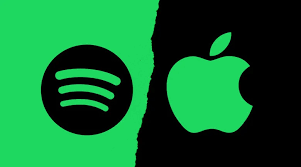 People are constantly searching for new music to listen to. Looking up their favorite musician and looking at the "similar artists" section or every week listening to their "Discover Weekly" playlist on Spotify in hopes that new music pops up. Sometimes you get really good picks during that search, but most of the time people are left unsatisfied. Some people like a specific sound, and a lot of the time mainstream artists don't have that sound, but artists less followed by the public do. This article will share some of my favorite artists that deserve more attention.
Sprain, 9,428 followers on Spotify
On Sprain's official bandcamp they introduce themselves as "Blah Blah Blah Blah Music Blah Blah Blah Blah." Sprain is an indie band who have released music from 2018 to 2020. Their self titled EP is definitely a good place to start if you enjoy slowcore-type music. In some aspects, it reminiscent of Duster, an indie rock band. However their first album "As Lost Through Collision" goes into more rock and post-hardcore elements.
Meth Wax, 46,308 followers on Spotify
Meth Wax is a now disbanded alternative rock band with two albums out. The band mainly wrote about self-deprecation, sexuality, and drugs. Their music is loud and incorporates lots of garage-rock elements. Even though they are disbanded, the lead singer still posts music on his instagram. @danieltanghal
Shrimp, 61,454 followers on Spotify
Although Shrimp is more well known than the others, he still creates good music. He has one album out titled "Anxiety Attack" and multiple singles you can find on Spotify. His music is considered alternative and "emo rap" by other reviewers on the internet. If you were to check him out, I recommend listening to his older singles first.
Oeil, 11,907 followers on Spotify
Oeil is an indie pop and shoegaze duo that was formed in Tokyo. They have two EPS from 2016 and just recently released another titled "Perfect". If you enjoy mellow music that you would listen to on a train, you should check out Oeil! 
Wishing, 37,267 followers on Spotify
Again, although Wishing is more known and has a few songs circulating around Tiktok, they are still a great artist to check out. If you are aware of Flatsound, he is the lead singer of Wishing! This band makes music that is considered as lo-fi and slowcore, very similar to the music the lead makes as Flatsound. There are two albums released and 3 EPs. First, listen to their most recent album from 2020 "None of This Was Your Fault"