Lindy's Restaurants: Restoration Kitchen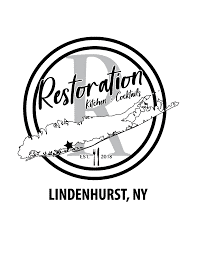 Have you been wanting to try some new food? Go eat out at a different restaurant and switch things up? Well, Restoration should be the one restaurant to head down too!
Restoration is located at 49 E Hoffman Ave, right by the local post office and impossible to miss since people are always buzzing about! The place is flawless, having a 4.6/5 star rating on google with all the customers seeming to be very enamored about the place, and they have a variety of meals to choose from.
Restoration has everything to offer from shrimp quesadillas to chicken avocado burgers, definitely making it a unique restaurant with one of a kind tastes! But, they also have simpler dishes for those who are more picky, like a Breslau burger which is essentially just a bacon cheeseburger, chicken wings, and grilled cheese.
They also have lots of appetizers; some are plain, like chicken wings, fried grilled cheese they also have homemade spinach/artichoke dip, and restored guacamole. They have a wide variety of salads too! Ranging from buffalo chicken salad to Caesar salad, all are around fifteen to seventeen dollars.
For their main courses, they have lots of quesadillas and burgers. Restoration has bacon cheeseburger quesadillas, shrimp quesadillas, pulled pork quesadilla, and even skirt steak quesadilla. They also are about 15-17 dollars each. Their burgers are around the same price as well, ranging from 16-18 dollars. They have many different kinds like the Breslau burger which has bacon and cheese in it, a fried chicken burger, chicken avocado burger, and even stuffed blue cheese burger. Along with burgers they have two kinds of sliders as well, pulled pork sliders and crab cake sliders. Restoration also has a select few wraps, a "surf and turf" wrap which has shrimp, marinated steak, rice, and guacamole doused in chipotle ranch wrapped in a flour tortilla, and they also have "restoration" wrap that has mac and cheese, chicken fingers, mozzarella sticks and bacon doused in sweet chili sauce wrapped in a flour tortilla as well!
Stop by Restoration for your next meal, you'll be in for a treat!