S.O.S: A look into Sza's album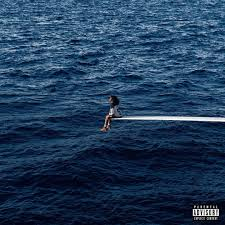 After long anticipation from her last album Ctrl, Sza finally dropped her second studio album SOS. The album dropped last Friday featuring 23 new tracks along with her popular singles, "Shirt" and "Good Days." The tracks featured on the album are:
"SOS"
"Kill Bill"
"Seek & Destroy"
"Low"
"Love Language"
"Blind"
"Used"
"Snooze"
"Notice Me"
"Gone Girl"
"Smoking on My Ex Pack"
"Ghost in the Machine"
"F2F"
"Nobody Gets Me"
"Conceited"
"Special"
"Too Late"
"Far"
"Shirt"
"Open Arms"
"I Hate U"
"Good Days"
"Forgiveless"
Throughout the songs, Sza has various features artists showcased such as Don Toliver, Phoebe Bridgers, Travis Scott, and Ol' Dirty Bastard.
Her R&B album has many fans instantly loving the album from first listen, especially with songs "Kill Bill" and "Blind." What people love about these songs is the fact that you can feel her emotion be conveyed through the song with her amazing vocals.
But what are some of the deeper meanings of her songs? One of her more popular songs from the album, "Kill Bill" has to do with her ex and hating that he has a new girlfriend. Throughout the song, she says, "I might kill my ex, not the best idea His new girlfriend's next, how'd I get here? I might kill my ex, I still love him, though Rather be in jail than alone." She's upset with the fact that her ex moved on from her to another woman when she's still in love with him. She even states later in the song she'd rather die and be in hell for killing them than being alive without her ex.
In the album, we see themes of heartbreak, insecurity, and confidence in her album. Listening to it, you feel as though you're on a constant emotional roller coaster with her as you resonate with her songs lyrics and feel her emotion be conveyed through the musicality of the album. Through her album, she takes us through each emotion of a breakup, being hateful, unrequited love, and learning to love yourself while looking past the break up. You go through a journey with the start song "SOS" to the end of the album with the last track "Forgiveless."