Lauren Spencer Smith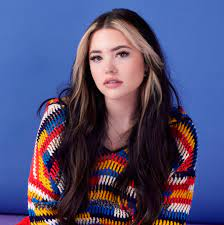 Whether you're single for Christmas or not, Lauren Spencer Smith's new song is great! Lauren Spencer Smith, a new addition to the music industry, just released her first Christmas single "Single on the 25th" on November 18th 2022. Sticking with her consistent theme of relationship issues and heartbreak, "Single on the 25th" can be listened to year round.
The first single that American Idol contestant Lauren Spencer Smith released, titled "Fingers Crossed" is comparable to the breakup ballad "Drivers License" by Olivia Rodrigo due to its gut wrenching lyrics.. The big question is, who is Lauren Spencer Smith? She's a 19-year-old singer-songwriter on the rise to fame. Originally from Vancouver Island, Canada, she came to American Idol as a contestant in the 18th season, at only 16 years old.
Lauren auditioned on the show with the songs "What About Us" by Pink and "Remember Us This Way" by Lady Gaga. She gained three yes votes from Katy Perry, Lionel Richie, and Luke Bryant. Spencer Smith made it to the top 20 before getting eliminated from the show.
Since her elimination, Lauren has been making herself known for music on social media. She wrote and released three singles titled "Back to Friends," "For Granted," and her biggest hit as of early 2022, "Fingers Crossed."
"Fingers Crossed," a break-up track with inspiration from Taylor Swift, Phoebe Bridgers, and Clairo is doing great on the charts. Released on January 5th 2022, it hit the UK Top 10 later on in the month.
Since releasing her first track, Lauren Spencer Smith has released another break-up track called "Flowers," released on April 14th, 2022. With similar lyrics to "Fingers Crossed," it could be seen as a sequel to the story in "Fingers Crossed."
Although she is still a new and coming artist, her career is going great. Lauren Spencer Smith has only sang and written five songs, but her future in the industry is definitely going to be amazing.