The Current Nursing Strike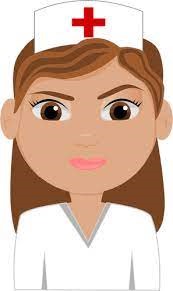 Beginning January 10, 2023, thousands of nurses have been going on strike in New York City. The strikes are currently happening at two different hospitals. What is happening? Why are these nurses going on strike? Since the strike began, as many patients as possible have been discharged from the Montefiore Medical Center located in the Bronx. Nurses have been given temporary jobs to fill in for protesting nurses, and it has been asked by the Mayor that 911 is only called when absolutely necessary. From this hospital alone, 3,500 nurses are on strike.
The second hospital whose nurses are now on strike is Mount Sinai located in Manhattan. A total of an additional 3,600 nurses are on strike who are employed at this hospital. The waits for patients to be treated and get their medicines are extremely long. The hospitals are currently in a stressful state, and patients have been transferred to hospitals that aren't on strike. Traveling nurses filling in for protesting nurses have been working 24 hour shifts. Patients are being denied entrance into the emergency rooms of these hospitals on strike, and being directed to different ones. So, why is this happening in the first place?
Before nurses can return to work, they want one change to occur in these hospitals. They want the employment of new nurses. Nurses on strike feel that one nurse treating fifteen patients at a time can be really dangerous. It is very overwhelming for the nurses and patients. It is impossible for nurses to be in fifteen places at once. A major concern isn't just for the nurse's sake, but the patient's sake. If a patient is waiting too long to be treated and has something seriously wrong with them needing immediate attention, then their health can be in danger. Bad things can happen to a patient if they need to be treated as soon as possible and they aren't. Nurses feel that this strike is necessary for change.
However, some look at this situation from a different view. People feel that a strike isn't the answer. A strike and a short amount of nurses to care for patients can be even more harmful for the patients. A lot of people aren't being treated quickly enough, which can be a big issue for a patient's health.
It is wondered by many how long these strikes will last for, and what the result of it all will be. Will there be a nurse employment increase, or will the strike continue?