Top 5 Netflix recommendations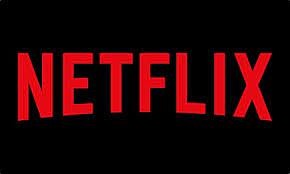 Not sure which show to start next? Here are five Netflix original series you can stream now.
5. Insatiable is a Netflix original series starring Debby Ryan as a killer pageant queen. Debby Ryan's character, Patty, becomes a pageant queen because of her "accident" in the parking lot of a store. The series is a dark comedy, and definitely worth watching. It is very interesting and great for anyone into thrilling shows.
4. The next spot goes to the show Never Have I Ever. The new season came out recently, and the next season will be here very soon. The show is about an Indian teenage girl who becomes popular in high school. She ends up losing and gaining people through the process of finding a boyfriend. She meets new people, breaks bonds, and rebuilds more. The show is really good and can become an all-time favorite. Some episodes will even get you on the edge of your seat.
3. The Netflix original series Manifest! just released their final season, Season 4 Part 1. A plane that went missing a few years back, reappeared. The passengers on said plane come back with the power to see things or hear things, in order to "save the passengers". If they fail, they end up in a lifeboat. Characters deal with lab testing and government officials, but they need to attempt to get their lives back together while making it out of the lifeboat. The show is very thrilling and strikes a lot of curiosity.
2. The new Netflix series, Wednesday, came out a couple months ago but already has a huge fan base. Wednesday, played by Jenna Ortega, goes to a new school and uncovers some of Nevermore's deepest secrets. She ends up uncovering the biggest mysteries of all time in the town. The show is exciting and contains a lot of twists and turns.
1. Number 1 on the list is Ginny & Georgia, which came out in 2020. The new season came out on January 5th, 2023. The series is emotional and heartfelt, and a ton of plot twists. Georgia was very young when she had her daughter, Ginny, and rasied her with no family. Once Ginny was between the ages of 15-16, she grew curious and started to resent her mother at times. They move to a new town and planned to start roots, but Ginny's curiosity gets her into a lot of trouble with school, people, her friends, and her mom. Georgia starts getting searched for murder while trying to live an ordinary life. The show is very interesting and up to date with everything in the world. Definitely recommend you start watching in your free time.