Lindenhurst Varsity Baseball 2023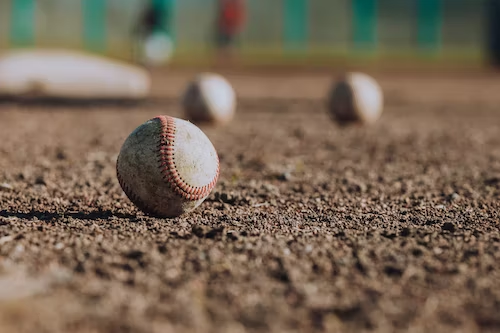 The 2023 Lindenhurst Varsity Baseball season has officially started. So far the boys have played a scrimmage against Deer Park and six other games. They won their scrimmage and have gone 5-1 so far this season. Unfortunately, they lost their first game against Commack but they didn't go down without a fight. So far they have played against Central Islip, Walt Whitman, Bayshore, and Brentwood. If you would like to know more about the game schedule, you can find it on section 11. Come and support these boys as they continue on this season. 
The active hitting line-up is senior #1 Thomas Charlewood a outfielder, junior #22 Michael Degiuseppe who is also our main pitcher. On the 3/29 game against Central Islip he pitched five innings allowing two hits. We also have other pitchers like senior #4 Chris Carson,  junior # 25 Matt Curdo, and senior #16 Donald Whalen. Next in the line-up we have once again senior #4 Chris Carson also an outfielder, then senior #16 Donald Whalen again who had a double and a stolen base on 3/29's game. Now we have senior #20 Max Frank who is also out catcher,  junior #19 Vincent Graff out first baseman who on 3/29's game hit a single and has two rbis. Next up we have senior #27 Aj Herig an outfielder who recently got hurt and has been subbed by Junior #28 Thomas Johnson who is also an outfielder. Then we have junior #8 Chris Botiglione our shortstop who hit a single, #21 Saroop Roychoudary  and last but not least junior #11 Zach Migliore, another one of our outfielders. During the 3/29 game Aj Herig hit a home run making the game even more wild. Even though there were many amazing  players mentioned, let's not forget about the other amazing players who weren't.