Evening Of Dance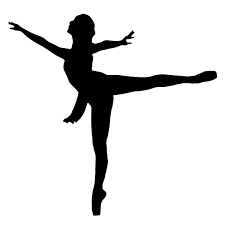 While only about a month away from the Lindenhurst High School's Evening Of Dance showcase, students participating are becoming more and more excited to perform. This night, the audience is filled with family, friends, and overall tons of cheer. 
The Evening Of Dance is an annual LHS event. At this event, participants include the Lindenhurst Middle School zero-period dance class students, High School Dance 1 classes, High School Dance 2 class, and High School College Dance class. 
Since the beginning of the school year, the dancers have been preparing several dances while in class for this special night. The Evening of Dance will be held on May 31, 2023 at 7 P.M in the Lindenhurst High School auditorium. 
So, what is the process throughout the school year that dancers fulfill for this day? As previously stated, the dance pieces start to be taught to students during the first few months of the school year. Sometimes, dance pieces are choreographed by students and taught to one another. Other dances are choreographed and taught by the school's impeccable dance teacher, Miss Lyons. One singular dance class can have students dancing in up to 5 or more dances! 
Once music and the choreographer is chosen for a dance, students begin to practice this dance daily and learn more steps each day. Throughout the year, the amounts of dances for a student taking these classes begin to increase rapidly. 
Dance is a very specific art, and dancers need to ensure their pieces are stage ready. 
Students are filled with loads of drive and determination to make each piece as perfect as they can make it. Though it can be stressful at times, students love making visions come to life and have lots of fun doing so. 
The staff of Charles Street Times hopes to see you at the Evening of Dance 2023! Break a leg, dancers.