How to Reduce AP test stress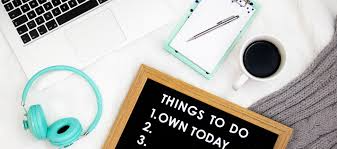 Are you struggling to cope with AP test stress? Finding yourself having no time for yourself after studying? Dedicating hours of time to preparing for the exam date starting next week? Here are some ways to lift yourself up on rough days when you're busy cramming and need a pick-me-up. 
The first and most important way to reduce stress when it comes to AP tests is to have a positive outlook and a realistic perspective. Be realistic with the fact that you do not need to take APs in every subject but instead, your strong suits. For example if you are more of a humanities person, take AP Lang, AP lit, AP research, or seminar. Cater to your academic strengths. If you find yourself in a situation where you are struggling, even in one of your APs, don't be afraid to reach out to a friend in the course or utilize collegeboard or a prep book to try and help you understand the topic more clearer. 
A second way to reduce stress is to not be afraid to ask for help. It may be cliche advice but take it and don't be afraid to just tell the teacher you're struggling with a certain topic or even ask a friend or classmate. Nine times out of ten, they will be more than willing to help out, since they want to see you succeed and score well to get that 4 or 5. Even a 3 is still worth credit in certain colleges. It's challenging material! 
The third way is to practice time management, prioritize some time for yourself during the day but also dedicate at least half an hour a night to studying and refreshing yourself on older topics from the beginning of the year. Follow the time limits that are on the actual exam when you do practices at home or on your own time and pace yourself, pay attention to the amount of time you take as well since it is a good judgement of how much time you will need when the actual test comes around. 
Lastly, savor some time for yourself. Constant non stop studying for days on end is not healthy and well render you burnt out both academically and mentally. Take a break and go on a run, walk, watch an episode of a comfort show, or just relax for a bit. 
 Overall, these are a few points of advice you can follow to help feel better about the upcoming exams in May and also reduce your anxieties and stressors. Best of luck!