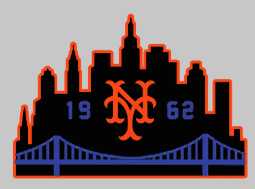 2023, there's no other way to put it then to say it was an utter nightmare for the fans of the orange and blue. The Mets as of right now hold a very sub-par record of 71-82, already blasting away their hopes of finishing with a winning record with still 9 more games to go. There is apparent reasoning as to why the Mets have struggled this much this season, especially after just last season they finished 101-61 and tied records with their division-leading rival, the Atlanta Braves. During the 2022 offseason, the Mets had made a plethora of moves to improve their team of that already fantastic record. Such as bringing in future Hall of Fame arm Justin Verlander on a 2-year, $86.7M contract, while already having a current starter with the same accolades as Max Scherzer.
Unfortunately, when it comes to pitching, the Mets weren't the luckiest team when it came time for the World Baseball Classic (An international baseball tournament taking place in the late stages of Spring Training).  When celebrating after closing out a game, Mets All-Star Edwin Diaz suffered a patellar tendon injury in his right knee, sidelining him for the entire regular season. So the Mets already began the 2023 season with their top closer out for the season, and their franchise starting pitcher Jacob DeGrom having already left earlier that winter via Free Agency. To make matters worse the Mets have received underperforming seasons by nearly all of their offensive players. 
If you do happen to be a Mets fan however, not all hope is lost as we've received fantastic outings by that of Kodai Senga, a Japanese Rookie Starting Pitcher signed by the Mets this offseason. Thankfully, the Mets are on a mini-rebuild after trading away Max Scherzer and Justin Verlander as well this trade deadline and look to be back to there 2022 selves in the near to immediate future.