Homecoming 2018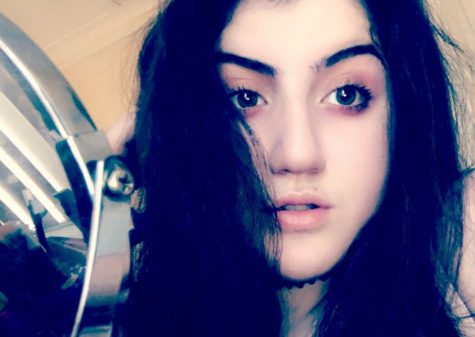 More stories from Aleyna Koch
Homecoming 2018 was remarkable and  outstanding! It took place on Saturday, October 20th. The whole town helped show our school spirit!
Homecoming is an American tradition. It's important for the school to show school spirit and a remembrance that alumni reflect on. Homecoming unites the past and the present. There are so many events in one week that show how hard the school has been working. During the week before Homecoming, students participate in Spirit Week.  There was career day, camoflauge day, tye dye day and on Friday students demonstrated school spirit by wearing our school or team shirts.
On Friday night, the High School pep rally took place at our Lindenhurst Middle School.  All the schools, students, faculty, sports teams and other groups come together to show enthusiasm before the game. At pep rally, it is loud and very crowded, it gets everyone excited for the game the next day. After members of the sports teams are announced, our football team comes marching out. The families, friends, teachers and students were all gathered  together in the bleachers congratulating and applauding our football team. 
"
"Homecoming is a great time for all kids to show school spirit and it's great to see the Lindy graduates come back every year.""
— Ms. Vona
The following day is the Homecoming day parade and football game! Everybody that is involved in the float making and parade had come together at Firemens Memorial Park to get their floats ready for the parade. Even the Elementary schools made their own floats and walked the parade! The float winners were the Seniors in first place, the Freshmen in second place, and the Sophomores in third place. The theme of this year's floats was board games. While walking the parade, the float teams gave candy to the children watching the parade. The happy look on those kids faces were priceless; it was too cute. The Seniors' float was based on the board game "Life." They won first place and their float  was very impressive.  As their moving object they had cars spinning around in swirls as if it were a roller coaster. The float was gigantic, realistic, and well created. This just shows the artistic skills of many seniors in our school.  
The Freshmen float was Candy Land. Mrs. Braider and her team of Freshmen were chanting the whole way through the parade right beside their float. It was a colorful and vivid float. The float had a Gingerbread man that was slowly spinning around in circles. The Freshmen also had created giant lollipops sticking out from the float. It is obvious they put hard work into their float. Angie Medina Soto, who also worked on the freshmen float explained that she had an amazing experience. She said, "I had so much fun building the float with her peers and can't wait to build next year's float."
The Sophomores were advised by Mrs. Vona. The float was based on Hungry Hippos. The Sophomores' float was eye-catching, it had two big hippos with vibrant colors. The detailing on the hippos were very impressive and dramatic. The Sophomores put a great deal of hard work into this and they couldn't have been happier with it. When asked how long it took to make their float, Mrs. Vona cheerfully replied "Close to a month." Mrs Vona, thinks that all the classes should win because they all worked hard. She also stated that "Homecoming is a great time for all kids to show school spirit and it's great to see the Lindy graduates come back every year."