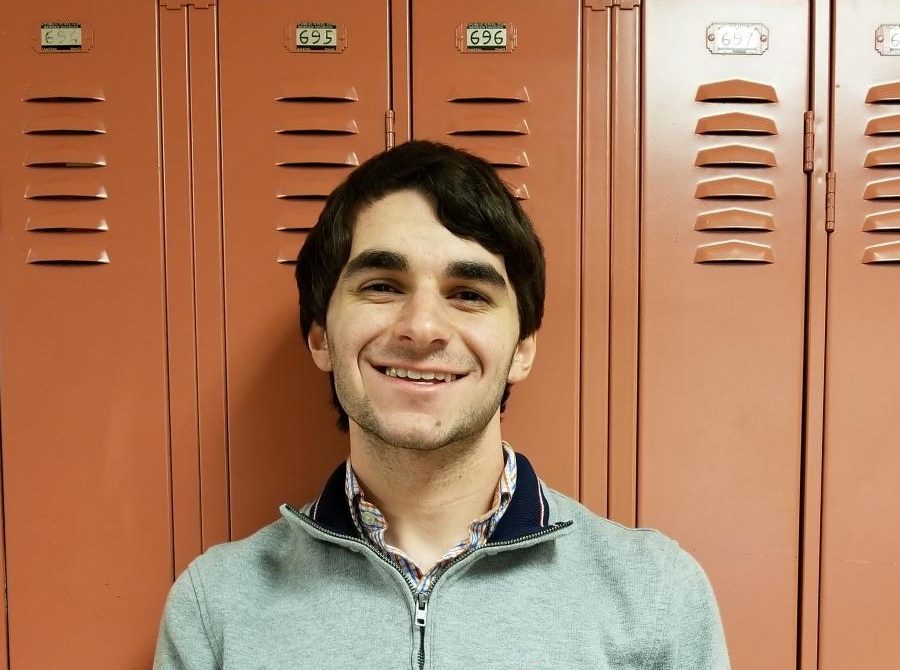 Nicholas Hager: The Valedictorian
Nicholas Hager, from the Class of 2019, was able to achieve high academic status as he was named valedictorian, having the highest GPA. 
Undoubtedly, Hager is a diligent student, taking various AP courses throughout his high school years. When asked his favorite, he immediately pointed out AP Calculus and AP Physics, his two favorite subjects. He accredited this to the fact that he loves math and science, and plans on majoring in math with a concentration in Physics when he goes to college.
However, it wasn't always easy for Nicholas, as he almost dropped out of his first Physics class. "During the first few months, it was my worst class. I wanted to drop out, but it turned out it was a good thing I didn't. By sticking through with it and not giving up, Physics became one of my favorite classes." For this reason, one of the most important lessons he learned through his high school career is "don't give up". This mentality he adopted through his experiences in LHS is something that will not only help him through college, but will be crucial in his life after.
When asked about what he wants to do as a career, Nicholas  stated his desire to be a meteorologist. As his high school career progressed, his love for meteorology grew. His love for the weather is shown as he expressed that "researching and tracking them is a hobby of mine and doing that as a career would be a dream." As for post university, he plans on attending graduate school to study meteorology.
One of Nick's favorite things to do is running. He participated in cross country, winter and spring track. This year, he hopes to play the leadership role in these sports, just like the seniors did when he was an underclassman. He acknowledges that "the lessons the seniors taught me still help me today. I aspire to play that same role in my senior year."
Besides these sports, he is also the President of the Interact Club and the Vice President of National Honor Society. Through Interact club, Nicholas takes part in local and international projects with the ultimate goal of bettering our world. In NHS, Nicholas takes part in many events and activities to make the community a better place. "Looking back at these clubs, especially with my positions, I learned how to be a positive leader to others, something that will help me in the real world", he commented. 
Because of his talent in math, Nicholas works as a math tutor as well, helping people of all grades with their math work. He acknowledged, "All of the kids are so much fun to work with. Seeing that light bulb go off in their eyes when they finally understand a math problem is so satisfying."
Nicholas identified the people that inspired him throughout his journey, starting with his mom. "She was there for me throughout my journey and was by my side during my hardest times. None of this would have been possible without her." Nicholas' fifth grade science teacher, Mrs. Crighton, was so significant in his life because "she was the one that introduced me to the weather and natural disasters. Because of what she taught me, I knew from a very early age that I wanted to do something involving the weather."
As Nicholas transitions from LHS to college, he states "I am going to miss the friends I made and the teachers who made me into the student and man I am today." Through his experiences at Lindenhurst High School, it is certain that Nicholas will have a promising career in the future.