Introducing Interact Club!
The club you may not have heard of!
Hang on for a minute...we're trying to find some more stories you might like.
Since it is the start of the new school year, many students are probably looking for new extracurricular activities to join. A club that you may not know of, Interact Club, is a volunteer organization where students from the ages of twelve through eighteen, come together to help people locally and internationally. Interact Club is a part of Rotary International where students are able to contribute to the community they are living in. You may not know of this club since we do not have our meetings in the high school.
"
Interact Club is a good way to make friends and help the community while doing so."
— President of Interact Club, Nicholas Hager
Every year, Interact Club does an International Project, a project to help people from other nations and a Local Project, a project to help our own town. For their Local Project last year, Interact Club had a beautification project in which they planted flowers around the Lindenhurst Memorial Library. In Interact Club, members elect their own leaders and are also able to pick the projects they want to commit to. When speaking to the president of Interact for this year, Nicholas Hager, he explained "It gives students the chance to take part in service projects." Another project the members of the club did last year was that they took part in donating books to schools that were affected by hurricane harvey. "One of the main service events we do every year is making cheese sandwiches for people in need. The sandwiches are brought to the Inn which is a place for people in need to get food and are able to take showers." Interact Club is a very good club to join for NHS probabates to get volunteer hours. Interact Club gives students many hours of volunteer work and also is very fun in the end.
A few years back, Interact Club was part in helping many homeowners which were affected by superstorm sandy, along with Lindenhurst Rotary and Camp Bulldog. The "Beautification After Sandy Project" was not just in cleaning up the homes, Interact Club was also part in fundraising for the homeowners in which they were able to give each homeowner a gift card to ACE Hardware and a planter. There is also a video on the whole process called "Lindenhurst Interact Club: The Ripple Effect" on YouTube.
William Rossi
Last year, Interact Club was given "The Pride Of Lindenhurst Award" which was a great honor for the club because of how much work the members put into helping and contributing to the community. One of the advisors of Interact Club, Jackie Milton, said "These teens are a remarkable group of students and it has been my honor to work as their advisor for going on six years."
Interact Club meets every first and third Monday of every month. The Club meets at the Rainbow Center (293 Buffalo Ave) at 7:30 p.m. in the Arts & Crafts Room. "The people in the club are so fun to be around. The relationships made in Interact are unforgettable", said Nicholas. The next meeting is on Monday, October 15. Interact Club recently had their first event. On October 7, members collected Change for Polio at Oktoberfest. They have a few Halloween events coming up. This includes Family Halloween Fun Day on October 27, in which members host games for kids to play and get in the Halloween spirit. Interact Club also has a towel drive coming up soon where we collect gently used towels to bring to the Inn for homeless people for after they take showers there.
If you are interested in any of the events coming up, or you just want to join the club, come by to our next meeting! We are super excited to see all of the new members! To check out more about Interact Club, check out our twitter @LindenhurstI . As the year goes on Nicholas plans to "get more people to join interact, especially in middle school." He also joked that he wanted to "Make Interact Great Again!"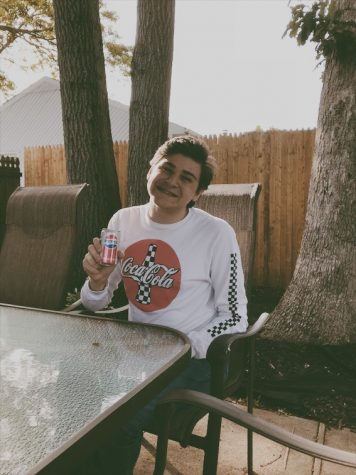 Robert Hager, Freelance Writer
Robert Hager is a  sophomore in the Lindenhurst High School. This is his second year being part of The Charles Street Times. Robert enjoys reading and...