Marine Biology Visits Venetian
Mr. Costanzo's Marine Biology and College Marine Biology classes took their studies to the shore on September 18th to study the local marine life, and to help them out a little bit as well.
The students left after fifth period with nets, buckets, waders, and bags in tow to complete two goals; to catch fish for a year-long project involving studying and caring for them, along with cleaning up the local beach. 
The students split up into five groups, each grabbing a net before pairs waded into the water. From there, the students watched as fish and crabs were pulled onto the shore. It was a quick process; in order to ensure the fact that the fish weren't killed from the stress or the fact that they didn't die from being out of the water too long, students had to select their fish and get them into the nearby buckets in a timely fashion.
Those on the trip also reflected on what they had learned in class. After watching the documentary, Bag It, which illustrated the effect that plastic bags and other similar forms of pollution have on the planet, the class was inspired to pick up the trash littering the beach. Laying in the sand and on the dunes were cups, bottles, bags, cigarette butts, balloons, juul pods, and plastic packaging, among other unidentifiable plastic pieces.  
Among the fish caught were silversides, killies, northern pufferfish, blue crabs, pipefish, striped blennies, and shrimp, and the class will continuously care for the fish throughout the year. 
"
This is a thing that we do every year in our Marine Bio program, and we catch a lot of unexpected things. We also clean up the beach; we do a great service to the environment."
— Mr. Costanzo
About the Contributor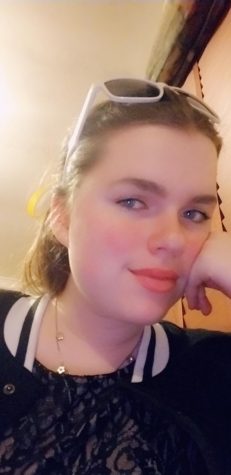 Taryn Zdenek, Staff Writer
Taryn Zdenek is a senior at Lindenhurst High School. This is her first year writing for the Charles Street Times. She enjoys writing, listening to music,...