The Pride of Peer Leadership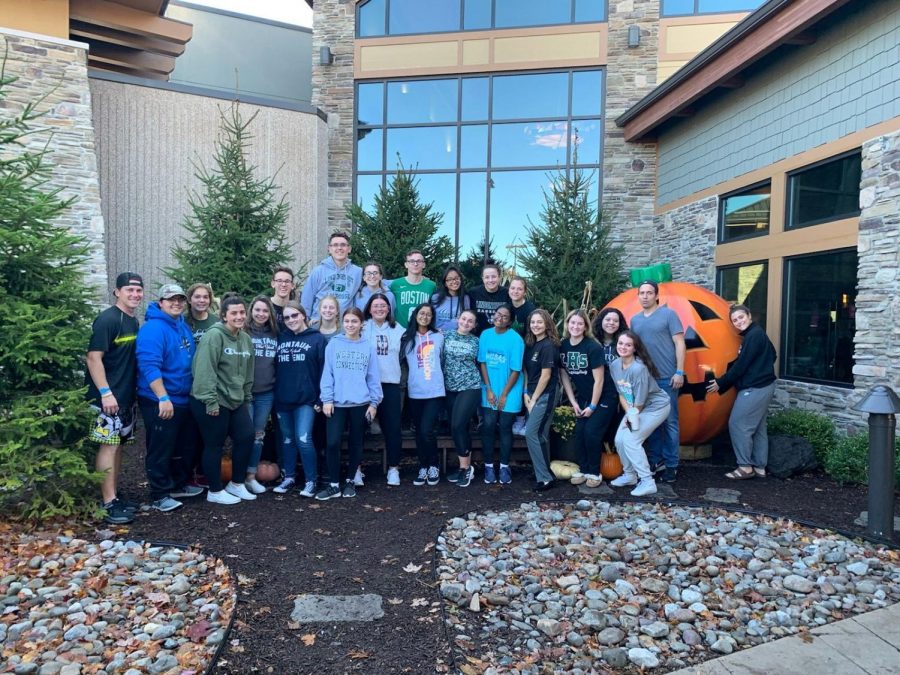 Ever need a hand? Maybe a tour guide or two? A cause to fundraise for? Whatever you need, come down to room 116 where the peer leaders eat, sleep, and breathe. The peer leadership class of 2020 dedicates an enormous amount of energy to you! Our mission is to help as many people, organizations, and fellow classmates however we can. 
Mr. McGroary, the new beloved Peer Leadership teacher, has been very involved with all of his students, not only the Peer Leaders. He takes much pride in many school activities, fundraising, even asking how your day has been. Our appreciation goes out to Mr. McGroary! 
Peer Leadership is devoting each quarter to help out organizations in need. Currently we are helping our local Veterans of Foreign Wars (the VFW), recently on September 4th, tragedy struck Lindenhurst. The VFW burnt down, hospitalizing four firefighters. Thankfully, none of these injuries were life threatening. Committed to the cause, Peer Leadership conducted a three-day bake sale in order to raise some money to eventually donate to the VFW. But we didn't stop there! After-school pizza sales were held to further assist our heroes. 
Mr Mcgroary says, "Peer Leadership is involved in a variety of activities both in and out of the classroom. In the first quarter alone we have raised the $550 for our local VFW,  joined with the Boy Scouts to beautify our courtyard, and offered peer mediation services to all students. We are currently involved in teaching a variety of lessons to our life skills students, tutoring and our ELL program and will soon be visiting our freshman class. It's only the beginning, and Peer Leaders are incredibly excited for our group to make a difference at LHS.