Myles Garrett controversy
Recently there has been a serious conflict within the NFL, specifically the Pittsburgh Steelers and the Cleveland Browns. This conflict occurred mainly between Mason Rudolph and Myles Garrett; however, there were tons of suspensions handed out on both teams. Myles Garret was rushing from defensive end, and tackled Mason Rudolph. Mason Rudolph, the Steelers quarterback, didn't like the hit and started to wrestle with Myles Garrett. Things escalated pretty quickly considering Rudolph is 6'5, and 236 pounds and Myles Garrett is 6'4, and 271 pounds. So Myles Garret ripped Rudolph's helmet off and, and hit Rudolph with his own helmet in the head.
Some might say that Myles Garrett should serve jail time, but that's pretty unlikely. Myles Garrett is serving an indefinite suspension and cannot play for the rest of the season and postseason. Two other players also got ejected from the game.  An NBC news article it says, "Garrett and two other players — Cleveland defensive tackle Larry Ogunjobi and Pittsburgh center Maurkice Pouncey — were ejected from the game. Pouncey appeared to throw at least two punches and kick Garrett in the helmet while he was on the ground." Pouncey the Steelers center, suspended for three games, and Larry Ogunjobi was suspended for one game.
There are many different opinions on this conflict. Some think jail time is necessary, and some people think he should be kicked out of the NFL. CST Sports Editor,  Anthony Colavito said, "He should go to jail for a year." Teacher Mrs. Kelly said,  " Worst thing I have ever seen in a professional sport, he should be kicked out of the nfl, I thinks it's assault." Sports fan and writer Mike Serrao said,  "He should not go to ail. Fights happen in the NFL it's a contact sport. If it was baseball I understand why people think he should serve jail time. But the NFL handled it the right way." It should be noted that this suspension is the NFL longest suspension for an on field infraction.
As you can see, the NFL responded to this act of violence, what some people might even call assault,  quickly. They wanted to show the viewers of the NFL that they do not tolerate what Myles Garrett did, and wanted to also show players that there is no place in the NFL for that kind of violence. 
About the Writer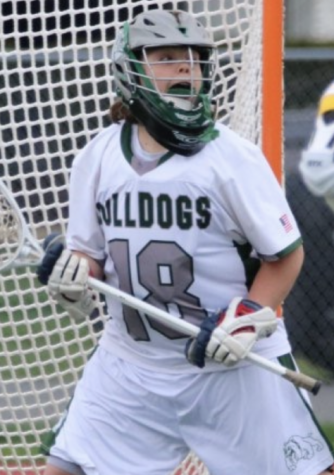 Timmy Vine, Polls Editor
Timmy Vine is a Junior at Lindenhurst High School and it is his second year writing for the Charles Street Times as a writer for the sports section. He...