2028 Summer Olympics in L.A.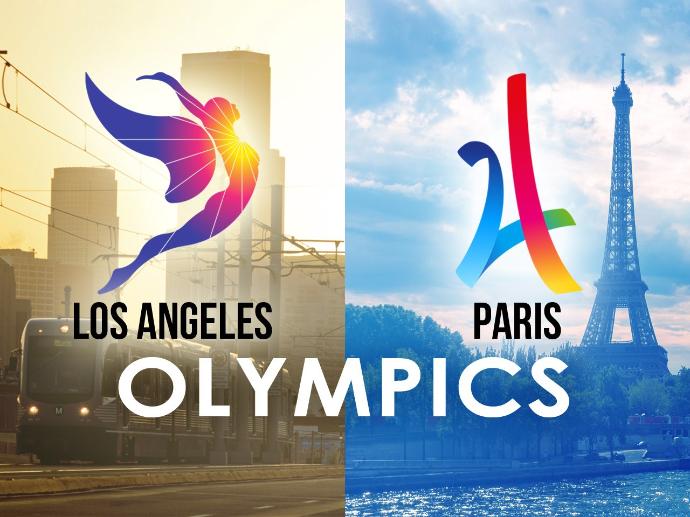 The 2028 Summer Olympics is going to be held in Los Angeles, California. This announcement was made by Thomas Bach, who is part of the International Olympic Committee (IOC), on Monday, July 31, 2017. Usually, the IOC announces one Olympic Game at a time, but two Olympic Games were announced, the 2024 and 2028 Summer Olympics. Not only was the announcement made that the 2028 Summer Olympics will be held in Los Angeles, but it was also announced that the 2024 Summer Olympics are to be held in Paris, France. This will become the third time Los Angeles and Paris will be hosting a Summer Olympic Games. The last time the United States hosted the Olympics, was in Atlanta, Georgia in 1996. Los Angeles has hosted the Summer Olympics of 1932 and most recently, the 1984 Olympics.
In the last Olympic Games in Los Angeles, Ed Burke was representing The United States of America by carrying the American Flag in the opening ceremony. He was a hammer thrower that quit in the 1968 Summer Olympics because of two foul throws. When he gave it another try at the age of 44 and made the team to compete in the 1984 Summer Olympics, he was chosen to hold the flag because of his amazing story. This made the Olympics of 1984, an Olympics people would never forget. The Olympics of 2028 will, hopefully, follow in 1984's footsteps as being another great Olympic Games in Los Angeles.
Paris was the host of the 1924 Summer Olympics and of the 1900 Summer Olympics. It has been an extremely long time since Paris has hosted a Summer Olympics. The 2024 Olympics taking place in Paris would make it 100 years since their last Olympics hosted. People are excited for Paris to be hosting the 2024 Summer Olympics because of the number of bids they have lost, like the one in 2012.
Although it has been a long time since Los Angeles and Paris have hosted an Olympics Games, Paris as the capital and most populated city of France, will host a Summer Olympics that will create history for sure. The 2024 Paris Summer Olympic Games is claimed to be greener and cheaper than the previous Olympic Games. For Los Angeles being known as the entertainment capital of the world, it is a great place for the Olympic Games to be held. The Summer Olympic Games of 2024 and 2028 will be an Olympics people will never forget.
(Photo Credit: witn.com)