NHL New Style
The NHL has been dicussing how they want to reopen from the coronavirus pandemic for a while now, but they have finally come up with a system for the playoffs. As soon as they are allowed, they are going to skip the rest of the regular season and jump straight to the playoffs. The playoffs will consist of 24 teams which is 12 from the eastern conference and 12 from the Western. I will be discussing predictions and more about how they will go about the playoffs below.
The 12 teams from the Eastern conference are the Boston Bruins, Tampa Bay Lightning, Washington Capitals, Philadelphia Flyers, Pittsburgh Penguins, Carolina Hurricanes, New York Islanders, Toronto Maple Leafs, Columbus Blue Jackets, Florida Panthers, New York Rangers, and the Montreal Canadians. The teams are in order from the highest seed to lowest seed. In ways of schedule, the top four teams get a first round bye. With that being said, the Penguins would play the Canadians, the Hurricanes would play the Rangers, the Islanders would play the Panthers, and the Maple Leafs would play the Blue Jackets. In the Western Conference the teams are, the St Louis Blues, Colorado Avalanche, the Vegas Golden Knights, the Dallas Stars, the Edmonton Oilers, the Nashville Predators, the Vancouver Canucks, the Calgary Flames, the Winnipeg Jets, the Minnesota Wild, the Arizona Coyotes, and the Chicago Blackhawks. The teams are listed in order from the highest seed to the lowest and like the Eastern Conference the top 4 seeds get a first round by. So the Oilers would play the Blackhawks, the Predators would play the Wild, and the Canucks would play the Flames.
As You can see the NHL is doing a pretty good job on the way of organizing the schedule. The way they might go about playing games is not what we are accustomed to. The way they play would be similar to the Olympics. There could be games being played early in the morning, and then there would be a game right after that. It would be a five game series with a best out of three format.  As You can see the NHL is doing a pretty good job on the way of organizing the schedule. 
About the Writer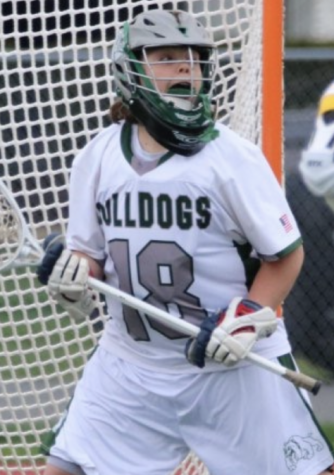 Timmy Vine, Polls Editor
Timmy Vine is a Junior at Lindenhurst High School and it is his second year writing for the Charles Street Times as a writer for the sports section. He...