NHL Stanley Cup Predictions
In the NHL, things have been far from ideal. No fans, no family if you're playing, daily COVID-19 tests, and so much more that is not normal to the average hockey player. With all of this adversity, The Stanley Cup Finals are upon us. The Dallas Stars and the Tampa Bay Lightning are teams that battled through hardship and the grind to be able to compete for a Stanley Cup.
When it comes to the Tampa Bay Lightning, there are not many flaws that one can point out. With a Norris Trophy (best NHL defensemen) finalist in Victor Hedman, and former New York Ranger Captain, Ryan McDonagh, it's hard to get past such a deep defense core. Not to mention, they have the best goalie in the league in Andrie Vasilevskiy, a Vezina Trophy finalist (Best NHL Goalie), who has a 1.82 goals against average and a .931 save percentage which is superb. On the offensive side, once again there are not many flaws on this Tampa Bay Lightning roster. With Captain Steven Stamkos being out for the remainder of the playoffs, Nikita Kucherov and Brayden Point have had to step up, and they have not disappointed. Nikitia Kucherov is in first place with points in these 2019-2020 playoffs with 26 points, and Brayden Point is in second place with 25. The Tampa Bay Lightning have a serious chance of winning the Stanley Cup, but they will have to get through the Dallas Stars.
The Dallas Stars offense cannot be compared to any other offense in the league. With players like Jamie Benn, Tyler Seguin, Corey Perry, and Alexander Radulov it is hard not to average three goals a game, which is a decent amount for the NHL. Offensively for Dallas is going to be an even matchup for Tampa Bay defensively. With four superstars on one team, typically it's hard to beat, but with a defense like Tampa, we should be in for a good series. The Dallas stars have a goalie by the name of Anton Khudobin who you may have never heard of, but he is killing it in the playoffs. He single handedly won them a couple games this year in the playoffs. His save percentage is an astonishing .923, not too far behind from the best goalie in the league in Andrie Vasilevskiy. 
The Dallas Stars vs the Tampa Bay Lightning should be an interesting series, because it can easily shift from a team scoring four-five goals in a game to the score being 1-0. When it comes down to it, the Tampa Bay Lightning have the better overall team and they are going to win this series by a score of 4-3. Andrie Vasilevskiy is too good of a goalie and Victor Hedman is a beast of a defenseman. Those two players will without a doubt win them that series. 
My prediction was wrong on the series score, considering The Tampa Bay Lightning won the series 4-2. But as you can see the grittiness of the Tampa Bay Lightning was able to hold off the powerhouse of offense in the Dallas Stars.
About the Writer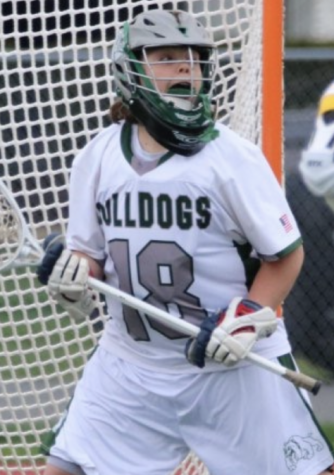 Timmy Vine, Polls Editor
Timmy Vine is a Junior at Lindenhurst High School and it is his second year writing for the Charles Street Times as a writer for the sports section. He...