Zbigniew Herbert Polish School of Long Island
Zbigniew Herbert Polish School is a School on Long Island. This school is located in Copiague at the parish of Our Lady of the Assumption and has about 540 students attending.  Students can attend this school for a total of 12-13 years if they choose. Zbigniew Herbet Polish school is on Saturdays in the morning and afternoon and for 9-11 graders on Fridays in the evening. Children ages 3-5 who are just beginning to attend Polish school go to the building at 1721 Great Neck Road, Copiague, NY 11726. Students from Copiague, Lindenhurst and Babylon go to the Zbigniew Herbert Polish School. This Polish School is from September to May and is only three hours a week. Every few years the teacher will probably change, but most likely the classmates won't change at all.
This school provides three books that parents have to purchase. There's a book students read in, a book that students do work in, and a book for geography at the 6th grade level. These books change every few years. Once students enter 6th grade, they can leave the classroom on their own without their parents having to be there. Students also learn about geography. A teacher comes in during the morning or afternoon to the class, and for 30-45 minutes she teaches about parts of Poland. Geography is taught every other week, and the week opposite geography, students learn history.
In their classrooms, students may be doing a play for parents. For example when it's December the teacher can decide that the students are going to put on a play for the parents. The parents would come the time the teachers specified. Most students are excited to be in 8th grade since they are the oldest in the building on Saturdays. In 8th grade you get to go on a field trip with all the 8 graders. For most students 8th grade is their last year in this school.  At that point, most students decide they don't want to go anymore.
At the end of the year students have to do a dance for the entire school. When Polish school ends after three hours, the 8th graders have to stay for 45 minutes and head to the gym to learn the dance. At the end of the school year there is a reward assembly for students.  During the assembly,  8th graders do the dance they learned and get to sit on the stage. Freshman Julia Włodkiewicz says, "I feel like sometimes it can feel like a lot. The work is challenging and the language is harder because you don't use it in school like English. In the end I feel like it's worth it. I'm improving my Polish and keeping it fresh in my mind, which will come useful in the future. Since I speak Polish with my parents and family, polish school is essential in helping me keep my Polish up to date. It's also fun sometimes because the other kids are really interesting and the memories I have made with them are precious. So yes there is extra work and three hours of your day is spent learning Polish, but in the end it is a fun learning experience that will come in handy in the future."
After students finish 8th grade, they can take a regents in November. If you get above a 65 you get three credits for your high school credits. In the regents there is a listening part, a reading part and a writing part. A teacher will call your parents a few months later and report your score. Your parents get to decide if they want that grade on their child's portal or if they want a retake. Students who get below a 65, can retake the test the next November with the other students. To prepare for the regents, on Fridays, you can go to a class that will help you prepare for the regions.
The young kids seem to really enjoy attending Polish school. During the Christmas season, the little kids get to be in a play which is fun for everyone. After they do the play, they get to meet Santa Claus. The kids sing for everyone and you can see them smiling when they are singing. In Polish school you get to make a lot of friends. Those friendships are sure to last a while. During a snack break the kids hang out with their new friends. Fifth grader Amelia Przyborowski from Alleghany says,  "I like going to Polish School and I don't like it because the homework is hard. And I like it because I see my friends and I learn more about Poland and read and write in polish."
Attending Polish School makes kids feel closer to their parents culture. They get to learn how their grandparents and parents lived back then. Also they learn about parts of Poland and about the important people that contributed to their culture. Attending Polish School is a great way to learn more about Poland and the Polish Language. Seventh grader Olivia Otlewski says, "I don't like waking up early on Saturdays, but learning about polish history and stuff is cool".
About the Contributor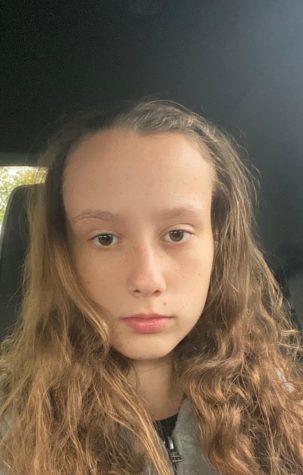 Natalia Murawski, Staff Writer
Natalia Murawski is a sophomore at Lindenhurst High School. This is her first year writing for the Charles Street Times. She enjoys spending time with...