Chaotic 2020 Hurricane Season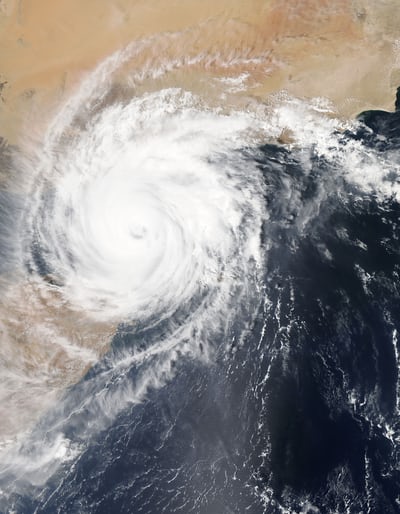 Twenty-seven Tropical Depressions, twenty- six total storms, ten hurricanes, four major hurricanes, 151 fatalities and almost $28 Million dollars in destruction, the year 2020 has been chaotic in every way imaginable. Not only is the world fighting a pandemic, but many people are having to fight against one of the most active hurricane seasons we have ever seen. Hurricane season doesn't only include any hurricane that causes immense destruction to cities, but also any Tropical Storms, Tropical Depressions and any cyclone detected on radars. With just around a month left in the season, we could still be in line for many more of these storms.
"
"This year we have seen "La Nina" develop which has allowed the storms to progress to named stages of storms.  La Nina produces a wind pattern in the Caribbean and Atlantic Ocean that does not cut the tops off of the storms thus allowing for storms to develop.""
— Mr. Halloran
A typical hurricane season runs from June 1st  to November 30th. According to NOAA, the National Oceanic and Atmospheric Administration, an average season sees 12 named storms, 6 hurricanes, and 3 major hurricanes (any hurricane Category 3 or greater). So far through October 29, 2020, there have been 27 named storms, 10 hurricanes and 4 major hurricanes. Clearly, the numbers for storms this year are up, but why is this? Lindenhurst High School Earth Science Teacher, Mr. Halloran says, "This year we have seen "La Nina" develop which has allowed the storms to progress to named stages of storms.  La Nina produces a wind pattern in the Caribbean and Atlantic Ocean that does not cut the tops off of the storms thus allowing for storms to develop." These "La Nina" patterns develop once every two to seven years, with this year obviously being one of them. These La Nina episodes also have an impact on how quickly the storms are able to develop. Mr. McGuire, also an Earth Science teacher at Lindenhurst High School, says that due to warm ocean temperatures and you, " Add that with calm upper level winds and hurricanes will develop/intensify quickly." The damage we have seen from these increased number of storms is very concerning, but could be a lot worse. 
Louisiana has been under siege this hurricane season. Louisiana was hit with Hurricane Delta, a fierce Category 4 storm. Louisiana has also been in the paths of other storms such as Cristobal, Marco, Sally, Beta, Delta and currently Zeta. The state, once hit with the historic Hurricane Katrina, has been in the eyes of these several storms this season, and they have left their mark. 
Hurricane Laura was the first major hurricane seen this season. The storm lasted nine days, from August 20-August 29. The storm was a Category 4 storm and had winds peak at 150 MPH. The storm was one that rapidly developed. It went from a Category 1 hurricane to a Category 4 within one day. Laura made landfall in the Virgin Islands, and devastated the communities in Southeastern Texas and Louisiana. In total, this storm took 112 lives, including 42 American lives.
Hurricane Teddy was another Category 4 storm hurricane that lasted almost a week and a half, from September 12 to September 23. The storm developed into a Category 4 storm within three days since its official organization. Winds of this storm peaked at 140 MPH. Hurricane Teddy was a storm that was formed and developed in the Atlantic Ocean and rode the Northeastern coast, all the way up into Canada. It made landfall in Nova Scotia, Canada, as a Post-Tropical Cyclone. The brunt of this storm was felt in the ocean, as it produced large waves and strong rip currents. Three people, two in Puerto Rico, and one off the coast of New Jersey drowned due to the rip currents and waves. 
Another Category 4 hurricane that transpired was Hurricane Delta. This storm was a very quick development, as it only had lasted six days, from October 5-October 10. The winds of this storm peaked at 145 MPH. Delta took aim at the same area of Louisiana that was struck by Hurricane Laura, just six weeks prior to Delta. In addition to mass amounts of rain, mass winds and a strong storm surge this storm also caused several tornadoes that hit the southeastern part of the United States. The storm caused a total of $2 billion dollars in damage, and 6 fatalities. 
Finally, the last major hurricane to date in the 2020 Hurricane Season is Hurricane Epsilon. This storm peaked at a Category 3 hurricane. The storm lasted from October 19- October 26. Winds peaked at 115 MPH. The storm forced Bermuda to issue warning, but generally speaking left minimal damage.
As the hurricane season approaches its last month, there is still a possibility of more storms and major ones to develop. One to keep an eye out for is Zeta, a storm currently active in the Carribean, and according to Meteorologists has strengthened into a Category 2 storm and made landfall in Louisiana.
In total, these storms have caused the United States and local communities billions of dollars. These storms have cost us a total of 153 lives lost, and an estimated damage of $28 billion dollars. In comparison to other years, in terms of volume of storms, as we know, this is one of the more active seasons we have had in the past decade. However, if you are looking on the bright side, 2020 hasn't had a super destructive storm. Yes, there have been several major hurricanes, but none of them have caused severe damage like we have seen other major storms cause. The most destructive storm seen this year was the Category 4 storm Laura, with an estimated cost of $14.1 billion in damage. This would rank it as the 16th most destructive storm we have seen. No other storms in 2020 appear in the Top 20. 
Comparing the overall damage of this year to the most catastrophic years, 2020 even with all of its storms ranks 5th in total damage costs since 2011. The most destructive year in that span was 2017, when the estimated damage was $294.9 billion dollars. With the current economic climate, and the COVID-19 pandemic, everyone should be thankful that the damage isn't near the ballpark of the 2017 season.
One group of people that have really enjoyed and made the most out of this storm historically active season are the surfers. With several storms staying off the shore, Mr. McGuire also says that, "As a surfer, this has been an insane fall for the last 5-6 weeks as most of these storms stayed well offshore Long Island for days and weeks providing powerful swells and calm inshore winds.  We have had the best surf in decades this season!" With everything that has happened in this chaotic year, it is great to see people be able to go out and enjoy the things they love to do. 
About the Contributor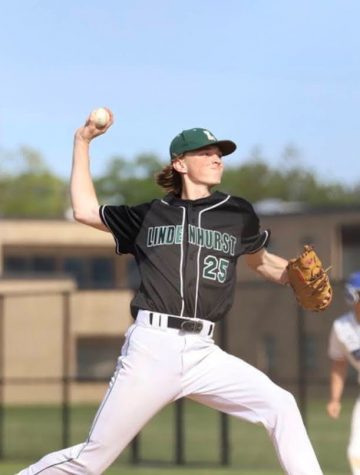 Jack Kelly, Staff Writer
Jack Kelly is a Senior at LHS in his first year of writing for the Charles Street Times. Kelly spends a lot of time with friends and family and sports....