The Fall of the 2020 New York Mets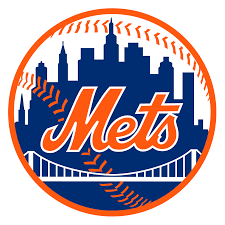 The 2020 New York Mets had extremely high expectations. Some said they would win a Wild Card spot, some said they would win the division. Others said they would win the World Series without even a thought. As it turned out, none of those happened. In fact, they didn't even make an attempt at a Wild Card spot and went out with a whimper finishing with a record of 26-34. All of the projected preseason standings had the Mets in first or second place, while they finished in fourth behind the Phillies, who were projected as a fourth place team. The lowly, and scrappy, Marlins finished in second and made a run in the expanded playoffs somehow behind the Braves in first. So what happened? 
The Mets were supposed to have a top five rotation in baseball this past year. Arguably the best pitcher in the league, Jacob deGrom, and supporting cast of Noah Syndergaard, Long Island natives Marcus Stroman and Steven Matz and backended by newly acquired Michael Wacha. This rotation did not come to fruition, as Noah Syndergaard needed Tommy John Surgery (surgery to repair a torn UCL), and Marcus Stroman tore a muscle in his left calf, and proceeded to opt-out of the 2020 Pandemic Season. The front office decided they had to make subsequent moves to combat this, which resulted in inserting newly acquired Rick Porcello into the rotation from the bullpen and bringing up a rookie in David Peterson. The new rotation went like this:
Jacob deGrom (2.38 ERA)

Rick Porcello (5.64 ERA)

David Peterson (3.44 ERA)

Michael Wacha (6.62 ERA)

Steven Matz (9.68 ERA)

Robert Gsellman (9.64 ERA)
To be blunt, their rotation took two HUGE blows in the absence of Marcus Stroman and Noah Syndergaard, resulting in one of the highest rotation ERA's in the league. To most people's surprise, their bullpen was good this year. Edwin Diaz, who struggled mightily in 2019 bounced back stronger than ever in 2020, posting a 1.75 ERA with 6 saves. Although Dellin Betances, who was acquired from the Yankees last offseason, didn't get to pitch, expect him to be a VERY large piece of the Mets' puzzle. As for the other reasons why they didn't have as much success as they would have liked come from the field. First baseman Pete Alonso came out with a bang last year in his inaugural season, slugging 53 home runs, the most for a rookie ever, beating fellow New York rookie Aaron Judge who had 52. This year was a different story. 
Through the first 30-or-so games he posted an OPS in the .700s, which is .200 points down from his 2019 OPS of .941. In the end, he finished with a very respectable .817 OPS, however, it wasn't the production they would have hoped for with him being ice cold through the first half of the season. Shortstop Amed Rosario also played a role in this year's dysfunction, posting a .643 OPS with a batting average of .252 and a .272 on base percentage, meaning he didn't do much to get on base consistently, or do anything major on offense in general. The catcher position was a major weak link as well, not just on offense though. Catcher Wilson Ramos was the worst defensive catcher in the league according to most advanced defensive metrics. He was also one of the worst on offense, posting a .239 batting average with a .684 OPS. This was just the icing on the cake of many unlucky events that led to the ultimate failure of the 2020 Mets.
However, there is still a lot of hope for the upcoming years of Mets' baseball. Under a new owner who has shown that he is aggressive when it comes acquiring new players and clearing house, as he did within the last week, firing GM Brodie Van Wagenen without any hesitation. This past season may just have been a fluke and fans should expect huge things from the Mets in the next few coming years.
About the Writer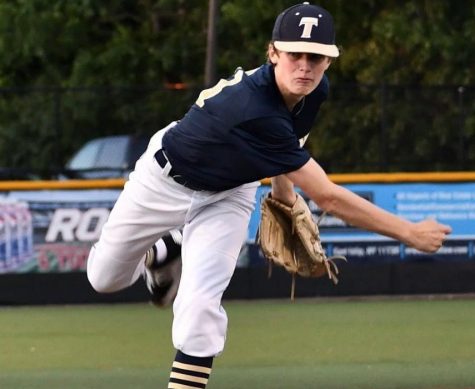 Tyler Cooney, Staff Writer
Tyler Cooney is a senior at Lindenhurst High School, but is his first year writing for the Charles Street Times. Tyler pitches for the varsity baseball...