The Return of NCAA Football
EA Sports announced that their fan favorite series "NCAA Football" was making a return. The last installment of the game was released in 2013. The series was then discounted because the NCAA did not allow players to make money off of their image and likeness. Ever since the series was discounted, fans have been wanting a new installment of the game. A bill has recently been proposed that would allow players to make money from endorsements.
The last athlete to grace the cover was Michigan running back Denard Robinson. Robinson was drafted by the Jacksonville Jaguars in the 2013 NFL draft. There are plenty of candidates for the cover of the next NCAA football video game. Clemson quarterback Trevor Lawrence who is projected to be drafted first overall this year is a top candidate. Justin Fields, Devonta Smith and Patrick Surtain are all possible contenders from this year's draft class. However EA may choose a NFL player to be on the cover who shined in college. Arizona Cardinals quarterback Kyler Murray who played for the Oklahoma Sooners tweeted "Put a real one on the cover", after the news broke that the series was making a return. Other players had different reactions to the news. Cincinnati Bengals quarterback Joe Burrow was upset, the young rookie said, "All I ever wanted was to be on the cover of this game and as soon as I graduate they bring it back."
One of the biggest schools for college football, the Notre Dame Fighting Irish said they will not be a part of the new game. Notre Dame wants the athletes to be paid for being in the game. The Fighting Irish announced they will not be in the game until athletes are compensated.
EA has not set a release date for the new game yet, but a 2021 release is highly unlikely. NCAA Football will be available for the next generation of consoles (PS5 and Xbox series X/S). It is unclear whether it will be available for Xbox One and PS4.
About the Writer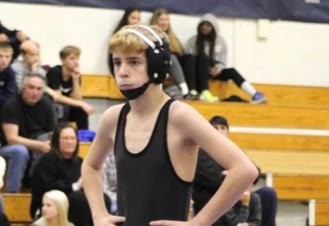 Dominic Colavito, Staff Writer
Dominic Colavito is a sophomore at Lindenhurst High School. This is his first year writing for the Charles Street Times. He wrestles for the Varsity Wrestling...