NFL Draft Picks
Hang on for a minute...we're trying to find some more stories you might like.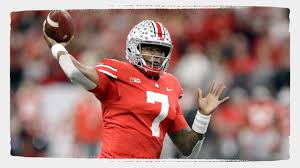 Dwayne Haskins went 15th overall in the 2019 NFL draft, taken by the Washington Redskins. Haskins redshirted his freshman year and was the backup to J.T. Barrett in 2017. 2018 was his breakout year, where he threw for 4,831 yards and 50 touchdowns. He was the Big 10 Player of the Year playing for Ohio State. His size and strength are his biggest advantages. He has a great ability to throw the ball far down the field and connect with his receivers for what in college was a guaranteed touchdown. However, Haskins does have some weaknesses. He is not very good at seeing in the pocket and has a hard time moving around in the pocket. He does not have the ability to run around and successfully move in the pocket. But in the NFL, his arm will make up for it and could easily develop in the pocket as a young quarterback.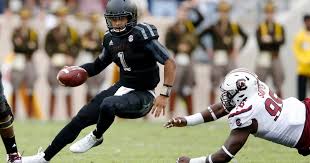 Kyler Murray was the biggest wildcard of the NFL Draft, as no one knew if he was going to play football or baseball. It wasn't until February 11th when he declared for the NFL Draft and confirmed his commitment to football. He immediately was in contention for the number 1 pick, despite the fact the Arizona Cardinals already had Josh Rosen. However, the Cardinals made Kyler there QB1, taking him with the 1st pick and trading Rosen to the Dolphins. The Heisman Trophy winner has drawn comparisons to many of the short, scrambling QBs in the NFL. Obviously, the biggest comparison is with Seahawks star QB Russell Wilson, who revolutionized the position and silenced all of the doubters of believed his height would limit is effectiveness. Kyler stands at 5'10'' tall, slightly shorter than Wilson, but his arm talent and ability to extend plays with his feet make his game similar to Wilson.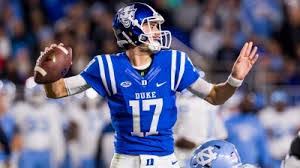 Daniel Jones was a player who didn't have a great college career but made a name for himself through his impressive pre-draft workouts. Playing at Duke, Jones played on a lackluster team, with a weak supporting cast of receivers and backs. In his junior year, he threw for 2674 yards with 22 TDs and a passer rating of 131.7. He has the prototypical size and arm strength for the traditional NFL QB, but questions with his vision and interceptions lead people to believe he will be a bust. The Giants had faith in the young QB, controversy drafting him with the 6th pick in the NFL Draft. Majority of fans hated this move, believing that Jones would be average at best. Despite this criticism, Jones draws comparisons to the Giants current HOF QB, Eli Manning.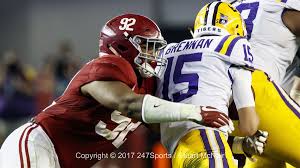 Quinnen Williams is a 6'3'' DE out of Alabama. No NFL prospect can be labeled as a sure thing, but Williams is the closest thing to it that we have seen in years. The Defensive end had 8 sacks with 45 solo tackles. He was commonly thought of as not only the safest pick in the draft, but most likely the best player out of all of the prospects as well. Knowing this, the Jets made him the 3rd overall selection in the draft, solidifying their greatly improved defensive. His rare combination of size, strength, and athleticism draws comparisons to many great defensive ends in the league. One comparison that has gotten the most attention from scouts was HOF DE John Randle.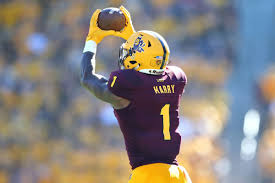 N'keal Harry was the 32nd overall pick in the 2019 NFL Draft selected by the New England Patriots. He has shown cases of great speed and great ability to make the catch in tight one on one coverage in college. He was a two time All Pac-12 wide receiver for Arizona State. The 6'2" receiver has shown great route running ability and was excellent on kick returns. He most resembles New Orleans Saints star wideout Michael Thomas.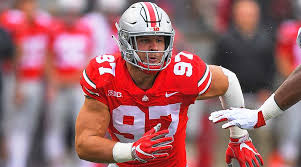 Nick Bosa was selected second overall in the 2019 NFL Draft, selected by the San Francisco 49ers. Most of his achievements came in his 2017 sophomore season, where he was first team Big 10 and a Big 10 champion. Bosa is known for his dominance off the line of scrimmage. He is great at getting the edge on his opponent and making quick work of the opposing quarterback with his speed and agility. He has shown dominance in college to possibly be the next J.J. Watt. Realistically, Nick Bosa has the potential to be just like his big brother Joey Bosa in the NFL, and we are all excited to watch him grow as a player.