NFL Counterpart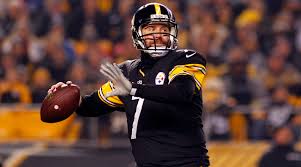 Ben Roethlisberger has been the core of the Pittsburgh Steelers offense ever since he entered the league in 2004. He has had some great weapons around him over the years. Players like Hines Ward, Santonio Holmes, and Antonio Brown have helped Roethlisberger and the Steelers have success over the years. Like Haskins, Roethlisberger is able to bomb the ball down the field and hit a receiver that is in one on one coverage. This has given the Steelers success over the years. But Big Ben's pocketability has always not been great. He is always one of the most sacked quarterbacks every year not because of his offensive line, but his pocket moving ability. Haskins might be able to find success like Roethlisberger did, but he could surpass him if he develops good vision in the pocket.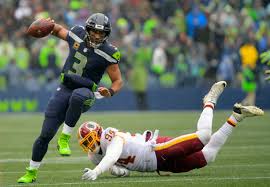 Russell Wilson has been one of the top quarterbacks in the league, leading the Seahawks to 2 Super Bowl appearances with one win. His style of play has set a new trend in the NFL, as he breaks all of the traditional QB rules when it comes to being a pocket passer. Although he is known for his scrambling, the thing that makes him great is his ability to keep his eyes down the field as he scrambles and uses his legs as a way to extend plays, looking to pass rather than running. In the NFL, this is the ability needed to succeed as a short QB, with careers like RGIII and Mike Vick that prove that running QBs don't lead to durability or championships. When drafting Kyler, Arizona hopes that he can adjust to this style of play like Wilson did and dominate as he did in college.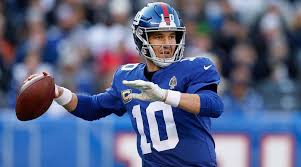 Eli Manning has been the Giants QB since 2004, and has had a great career. At age 38, he was won two Super Bowls with the Giants. Despite this success, Giants fans have been very critical of Eli, as he has underperformed these past few seasons. Considering his age, many people believe Eli is very close to retirement, which is why the Giants drafted their QB of the future. With this selection, New York took a player very similar to Eli. Both have great size and pocket presence, with the ability to get the ball downfield. Manning and Jones have had their fair share of criticism when it comes to turnovers as well, but both found success despite this fact. If Jones continues to develop over the last years of Eli's career, he has the potential to be like the historic QB and bring the Giants back to glory.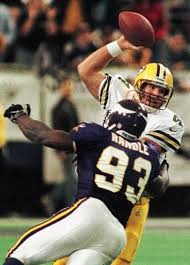 John Randle was a 7-time pro bowler over his great career, and was one of the most consistent and dominant Defensive ends of all time. The legend totaled 137.5 total sacks throughout his career with the Seahawks and Vikings. Like Williams, Randle wasn't the biggest player at his position, being only 6'1''. However, both overcome this size through their incredible strength and high energy style of play. The legend will go down as one of the best and most underrated players at his position. If Williams can develop and come anywhere close to Randle's skill set and ability, the Jets will soon have the best DE in the NFL.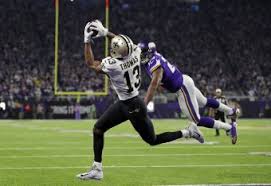 The two slant routes ran by both receivers are almost identical to each other. Thomas' ability to get separation off the line is like Harry's. And their dominance in one on one coverage has shown why they are both great at what they do. One of Michael Thomas' best abilities is to make athletic catches that the average receiver can't make. His ability to know where he is on the field and get his toes in bounds to make a catch is like no other receiver in the league, maybe besides Julio Jones. Their great hands and route running make N'keal Harry the perfect comparison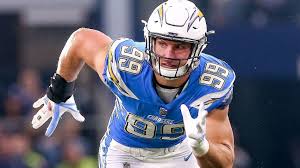 It was only appropriate to compare Nick Bosa to his older brother Joey Bosa, who also played for Ohio State and has made some noise in the big league since being drafted in 2016. He has been a key part of the Los Angeles Chargers defense, racking up sacks like there is no tomorrow. Joey's ability to get off the line is just like his little brother's. What probably stands out for Joey is his ability to make the pocket collapse in on the quarterback and make easy work of him. Joey has star lineman Melvin Ingram on the other side of him, and Nick will have Deforest Buckner on his other side. Both of the Bosa boys make offensive lineman look silly, making them carry their weight as they get to the quarterback with ease.