2020 TikTok Food Trends
Were they worth the hype?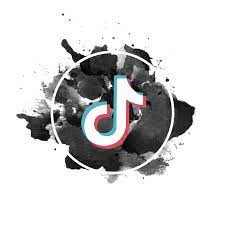 If you haven't heard about TikTok by now, you're in the minority.  TikTok is a social media platform that has over 1.5 million downloads. The app used to be called Musically, but it was changed by ByteDance Ltd. in August of 2018. The app is a scrolling feed of millions of people and their posted videos. There are fan pages, dances, crafts, movie clips, food, etc. You also have the ability to create your own page and make videos for your followers.
It was during the Covid-19 outbreak when TikTok gained millions of users. Throughout quarantine it was a great way to stay entertained and distracted from the world falling apart around us.
Throughout quarantine there were numerous delicious trending recipes. Some of the trends included baked feta pasta, cloud bread, nature's cereal, homemade Taco Bell Crunch Wraps, pesto eggs, tortilla wrap fold, birria tacos, pasta chips, etc. 
The cloud bread was one of the first recipes to come out during the height of Covid and it tastes exactly how it sounds. The bread is extremely fluffy and soft, but the best part is how easy it is to make it. The only ingredients you need are eggs, cream of tartar, and cream cheese or Greek yogurt. Some recipes call for a mix of fresh or dried herbs as well. Many people also added food coloring to make each loaf of bread a different color. Creator @linqanaaa was the person to initiate the trend. At the very beginning of 2020, her video quickly went viral and had everyone wanting to try the recipe despite the chaos on everyone's mind. 
The pasta chips were another crowd favorite, created by Nick DiGiovanni.  As simple as it is to make, there are dozens of ways to make them. It all depends on what seasoning you put on them and what dip you serve with them. Whether they're made spicy, savory, or even sweet, these are an amazing and delicious snack that had no trouble trending at all.
Last, but most certainly not least, creator Wayne Meyers decided to post a video of nature's cereal recipe after eating it for so many years while living in Jamaica. The tasty, yet simple recipe soon became extremely trendy. It's made up of Strawberries, blueberries, raspberries, blackberries, ice, and coconut water. This recipe is super tasty and refreshing. Perfect for a hot summer day.
The year 2020 was a nightmare; Covid-19 forced many places to close, including restaurants. TikTok creators sharing their delicious recipes helped people still have great food, but from the comfort and safety of their home.