Lana Del Rey's Upcoming Album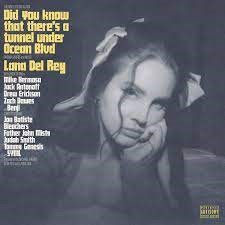 After not producing a new album for over a year, her last full album being ¨Chemtrails over the Country" released in 2021 Lana Del Rey is making a comeback. The new album was just recently announced earlier this month on December 7th, and will be released on March 10th, 2023. It is the singer's ninth full album spanning across the years of her musical career and one hundred percent one of her most anticipated works.
As a little sneak peak of the album, Del Rey dropped the title track to get fans hyped and let them have a taste of her new work before its official release. Many fans are anticipating hearing her own music again, after Del Rey's recent appearance in Taylor Swift's ¨Midnights¨ album where she collaborated with Swift on the song ¨Snow On The Beach¨.
Her new album ¨Did You Know That There's a Tunnel Under Ocean Blvd?", is a album that will contain approximately 15 tracks, many of which are still unknown. Yet, that does not stop many from making theories about what types of song will be on the album and what new works Del Rey will be putting forward. The title track has been a hit and is very popular, which gives high hopes that the rest of the album will be just as great and that the album will do well once released. Fans are in the dark about what the next 14 tracks will be, but that has not stopped the album from being very anticipated and will most likely be very successful and popular as well. As the last of her few works, the album will most likely be pop with some other genres incorporated into the mix to create something that really has Lana's charm and her own twist.
Don't forget to stream when the album is released!