I ≠ DOLL: the Kpop Song that Shaped the World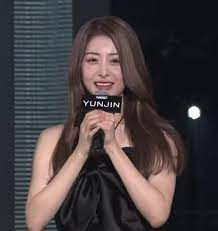 On January 9th, 2023 Huh Yunjin from the uprising Korean girl group "LE SSERAFIM" released her own original song titled "I ≠ DOLL"
The song covered the toxic environment that surrounds idols and their business, talking about topics of social media and the need to always say and look perfect, and if you fail to meet expectations then you are deemed worthless.
Yunjin has stated before that she wishes to "change the idol industry" and the way people view them. Many of her fans have said that her personality and variety of talents already makes her different from other idols, and is also why people admire her so much.
Only after two days, the song had passed 2 million views on Youtube and 10,000 likes on MelOn. The song has also ranked up in the top #100 on Spotify Daily South Korea Chart.
Immediately after the song was released, many fans praised it. People all over the world have stated they appreciate Yunjin coming forward about the idol industry and genuinely attempting to make a change. As well saying they can't wait to see more from her and LE SSERAFIM in the future, since they have only been active for 9 months.
I ≠ DOLL is currently out on Spotify, Apple Music, Youtube, Amazon Music, and many more streaming services, and I totally recommend streaming both Huh Yunjin's and LE SSERAFIM's music!